Ahead of The Drum Awards for the Digital Industries we asked you to create posters to celebrate its 15-year anniversary. Here are the best submissions!
15 years ago, there was no Instagram, no TikTok, no Snapchat, no Pinterest, no Alphabet... but there was the birth of a small awards that aimed to celebrate the people and companies behind the most effective work in the digital industry.
Starting in 2006, The Drum Awards for Digital Industries was originally a UK-only award scheme, but since then, while the purpose hasn't changed, it has grown into a global competition attracting entries worldwide.
Now in its 15th year, we teamed up with our friends at One Minute Briefs to see what the OMBLES creative community could come up with to bring this to life.
The brief: Create posters to celebrate 15 years of @TheDrum Awards for Digital Industries & promote entries in this special anniversary year! #DADI15 #DrumAwards
Here is a selection of our favorite responses:
Winner: @testkrofatter
Loading...
Second place: @samhenning6
Loading...
Third place: @graham_graz
Loading...
Shortlist:
Loading...
Loading...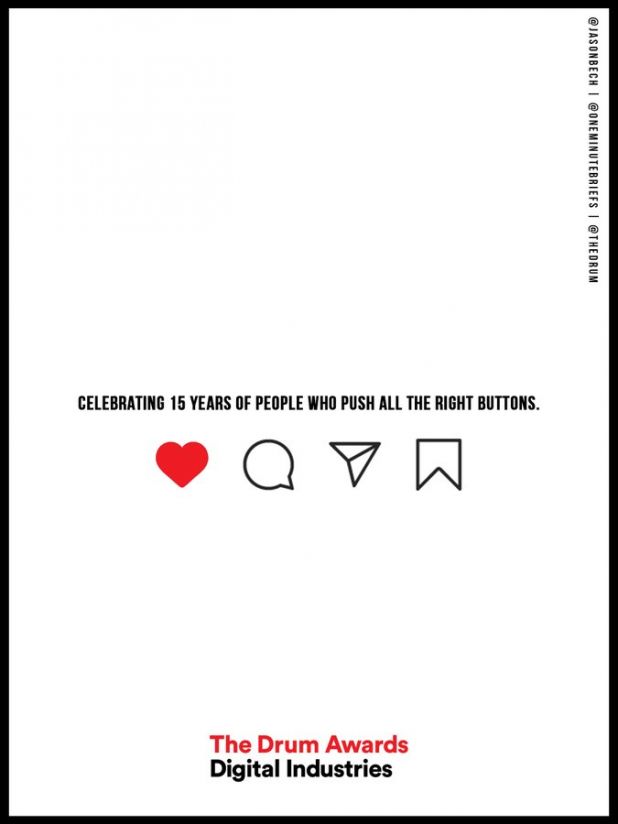 Loading...
Loading...
Loading...
Loading...
Loading...
Loading...
Loading...
@BroomfieldRod
Loading...
Loading...
Loading...
For your chance to be part of history, enter The Drum Awards for the Digital Industries today. The deadline has now passed, but please contact the team for an extension: award.extensions@thedrum.com