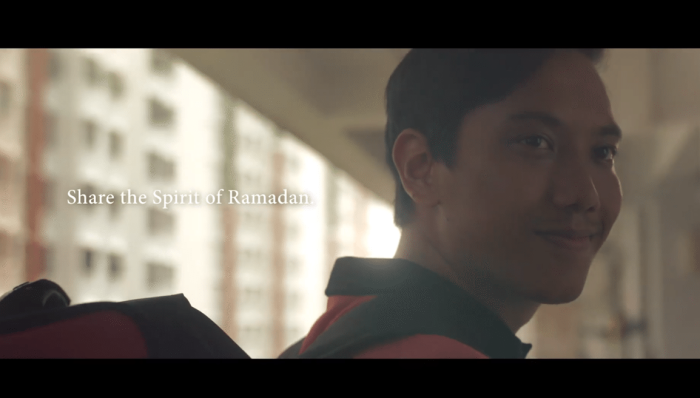 McDonald's Singapore's new Ramadan spot revolves around the theme of caring and sharing, featuring a Muslim McDelivery driver as the protagonist.
The Facebook video chronicles a day in the life of the McDelivery rider, from waking up early to have his first meal with the family before dawn, to carrying out acts of kindness along the way during his deliveries. On his last delivery, the customer asks if it was time for him to break fast and offered him a Happy Sharing Box, which the protagonist just delivered to the house.
In a Facebook video which garnered over 2.3k reactions, 452k views, 508 shares and 58 comments at the time of writing, McDonald's said that a moment worth having is worth sharing. "Take a moment to share the spirit of Ramadan with someone today," the caption added. Netizens have commended the ad for being touching and also recounted their experiences of caring and sharing during the month of Ramadan.
In Singapore, the brand works with PR agency Golin, creative agency DDB and media agency OMD. Marketing has reached out to McDonald's for comment.
McDonald's recently launched a Happy Sharing Box campaign, which aims to bond people over shareable food. The campaign which started on 2 May showcases the generation gap between parent and child and how sharing brings them together.