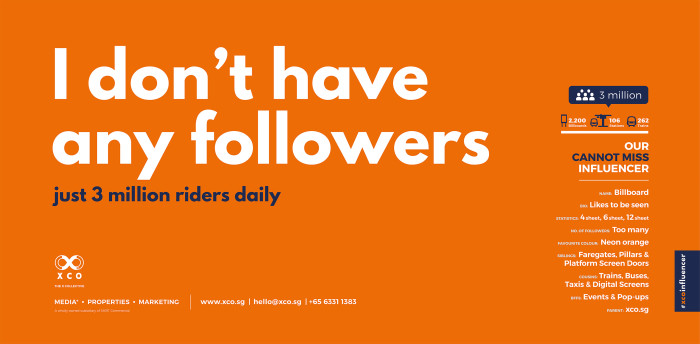 This article is sponsored by XCO.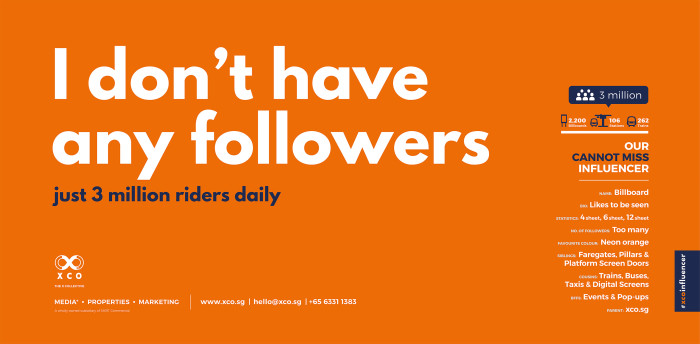 Who says influencers are just limited to social media influencers promoting brands on social media?
Giving a refreshing perspective to what Singaporeans know as influencers, The X Collective (XCO), a subsidiary of SMRT Commercial, recently launched its latest brand campaign, #XCOinfluencer.
The #XCOinfluencer campaign touts XCO's digital OOH assets as influencers with seriously extensive islandwide reach who can hold their own, versus social media influencers of the day.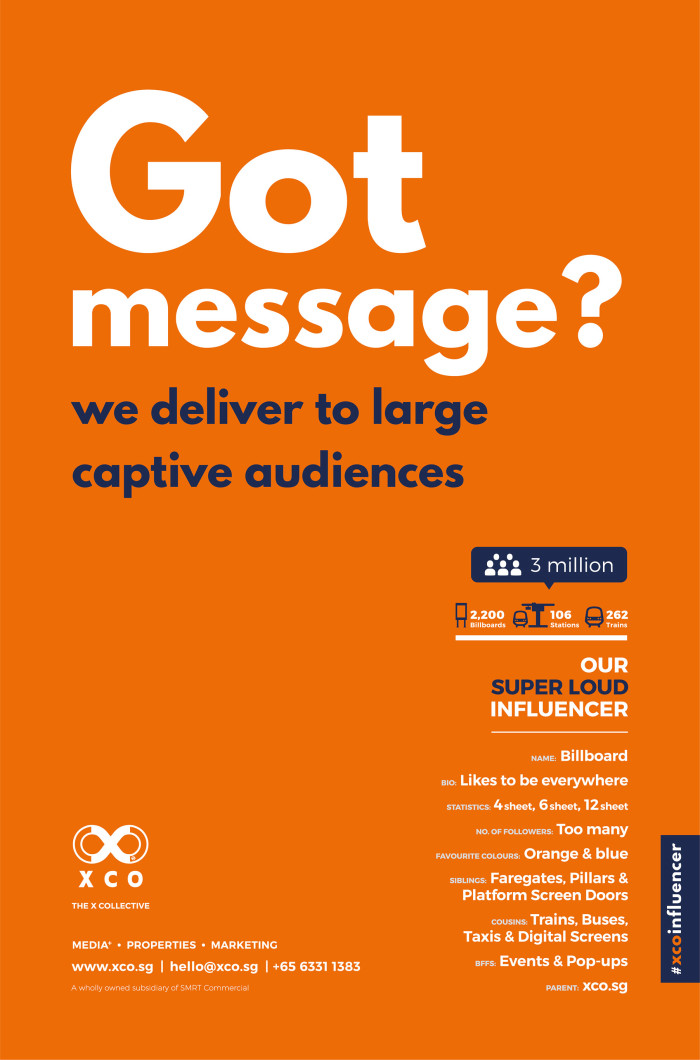 Created in-house by XCO's marketing arm, the tongue-in-cheek #XCOinfluencer campaign celebrates its assets including billboards, digital screens, buses and mobile trucks as "Super Loud" and "Cannot Miss" influencers with impressive statistics that deliver messages to a wide spectrum of audiences.
The new campaign will be executed across XCO's digital out-of-home (OOH) network including transit spaces, outdoor digital screens, buses, mobile trucks as well as digital and social media platforms. XCO will also run quick and impactful activations to engage its clients, agencies and partners.
Dawn Low, managing director of XCO, shares more about the #XCOinfluencercampaign.
"OOH advertising offers brands many activation possibilities. The XCO Influencer campaign, which was created in-house, is a signatory showcase of the extensive assets that our advertisers and partners can use to reach the millions of commuters, drivers and pedestrians who interact with us daily," Low said.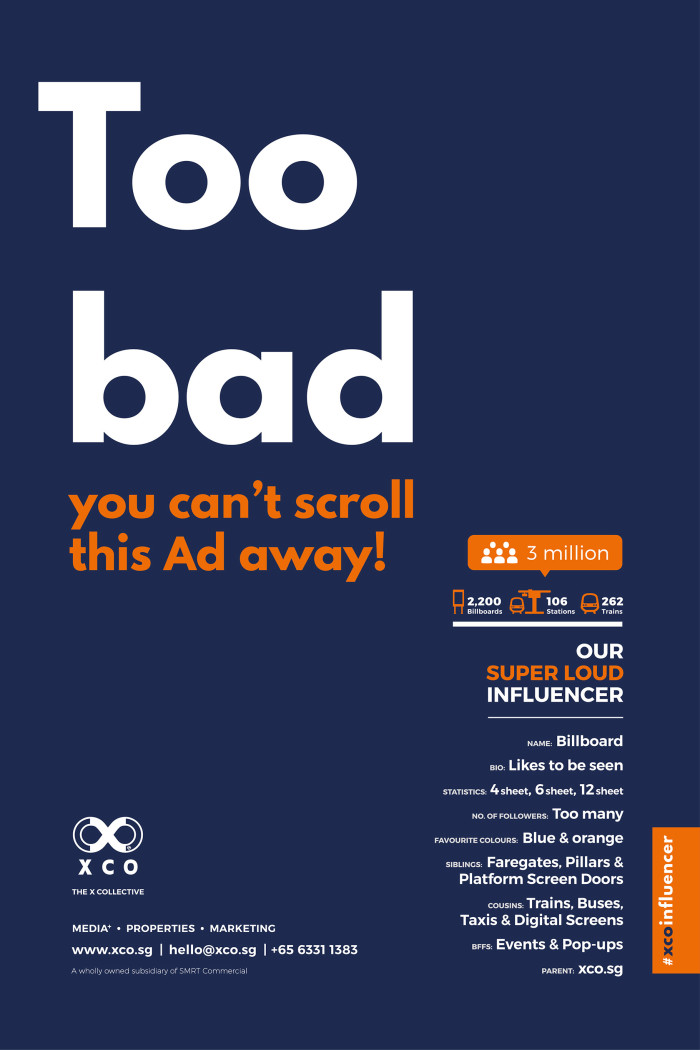 As a transit retail and media specialist, XCO's capabilities extend through the value chain – from digital OOH advertising, marketing to retail management. Besides that, XCO is also able to connect and engage with consumers online via its award-winning CRM programme, WINK+ and e-commerce site iMOBshop.sg.
XCO's wide network of influencers can provide a total brand solution from raising brand and product awareness to activation for engagement and immediate call to action.