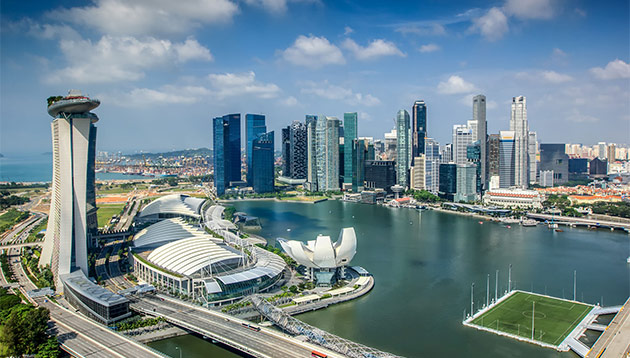 The Singapore Tourism Board (STB) has revealed its current work on a new Singapore Tourism Analytics Network (Stan), which analyses and stores all tourism data it currently owns. This includes visitor arrivals, modes of travel, traveller spending and movement patterns, as well as website traffic, hotel industry information, and more.
Outlining the initiative at a recent Tourism Industry Conference 2018, STB chief executive Lionel Yeo explained that Stan has been rolled out within STB, and will be made available to partners in future phases.
To pave the way, STB has also entered into data partnerships with industry members such as Gardens by the Bay, Sentosa, Wildlife Reserves Singapore and Expedia. Through Stan, the tourism board looks to empower its staff to conduct customised business analysis and help them make data-driven decisions.
STB's Tourism Information and Services Hub (TIH) has also gone live following its initial announcement last year. TIH is an integrated B2B2C platform to help businesses connect, collaborate and syndicate tourism information and services in real time. Yeo explained that TIH addresses an industry need to have more up-to-date information about tourism offerings, and to have a one-stop source to find out what's happening in Singapore. This includes information such as opening hours of places, walking trails, the latest deals, etc.
Aggregating tourism content and travel-related services, TIH will be made this available to any local or international stakeholder through application programming interfaces (APIs). These APIs allow any industry player to power their own apps or websites with the latest content and smart services from TIH. It also looks to give the industry a competitive edge to quickly build compelling and deep experiences of Singapore.
It will also allow local businesses to gain more visibility for their physical stores, providing opportunities for stakeholders to create content for TIH and instantly have it syndicated to millions of visitors to Singapore.
Businesses which have already come on board include Hungrygowhere, which Yeo added is also TIH's highest contributors of content with more than 500 points of interest. Overseas businesses such as Vietnam-based Buffalo Tours have also benefitted from TIH, drawing content from the platform which would have otherwise been done manually.
"If you are a company and you want to develop a website or mobile app that is rich in content and services, you could potentially be spending $50,000 a year to do so. TIH allows for free, direct access to a wealth of the latest tourism content. Services such as navigation functions, can also be directly drawn from TIH to your website or app with no additional cost," Yeo added.
Read also: 
STB redubs popular Chinese drama serial for travel safety campaign
Qantas, STB and Changi Airport ink SG$5m deal to promote the red dot
STB backs 3 brands as part of Marketing Innovation Programme
STB and Grab ink 3-year partnership