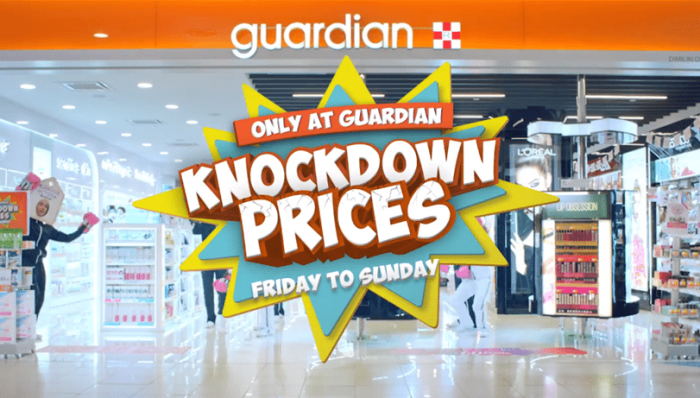 Guardian Malaysia has launched a campaign titled "Knockdown Prices", with the aim of taking leadership through its value-deals offered every Friday to Sunday. The campaign is led by BBDO Malaysia, and is in collaboration with key opinion leaders (KOLs) such as Jenn Chia, Charis Ow, Haniff and Ray from ERA FM.
Both Chia and Ow are starred in a music video for the campaign, while the other KOLs will be responsible to highlight weekly deals.
Watch the spot here:
In addition to the campaign, Guardian Malaysia would also be launching Beauty Days, another marketing initiative which offers value deals on beauty products. This is in a bid to cement the brand's position as a value leader.
"In response to the market's demand, Guardian's mission in 2018 is to drive value leadership. We want to offer the best deals and lowest prices, so our customers can look and feel good without added financial burden," Shirley New, senior marketing manager of Guardian said.