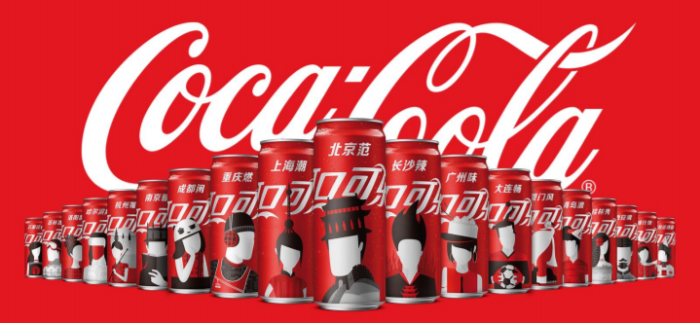 China has so many diverse city cultures. While they are recognised by landmarks, what makes them truly special is the character of the people who live there. Coca-Cola is launching a series of 23 limited edition cans celebrating the distinct faces of cities in China.
McCann Shanghai partnered with famous illustrator Noma Bar for the designs of the city cans, using iconic cultural elements of each city to express the personality of its people and mixing it with Coca-Cola iconography.The can designs are visually captivating because some details are obvious, and others discoverable upon a second glance.
"No matter where we grow up, where we go to university or where our careers take us, each city that we live in leaves an impression that is embedded in us forever. Each has its own culture and flavour, its sights and sounds. But above all, cities are made of people. While we may live in a city, it's the city that also lives in us," said Richard Cotton, head of content, creative & design, Coca-Cola Greater China & Korea.
https://www.youtube.com/watch?v=zCrHEmgcO60&feature=youtu.be
"Digging deep into each city's culture, we were able to capture the essence of each one: its culture, its food, its idiosyncracies as well as its landmarks. We personified these on each can through a seamless blend so that each city becomes a face, each one unique and surprising," added Steve Llewelyn, design lead, Coca-Cola Greater China & Korea.
"The uniqueness of China's cities has become a big talking point amongst Chinese youth, who are moving between cities more than ever. They want to stay connected to their roots, as well as forging new connections to the places they move to," said Cia Hatzi, chief client officer for McCann Worldgroup APAC.
The campaign also included a film celebrating city cultures, print, billboards and a partnership with Baidu to create an AR experience to allow consumers to interact with each of the 23 city cans.
https://vimeo.com/260373236