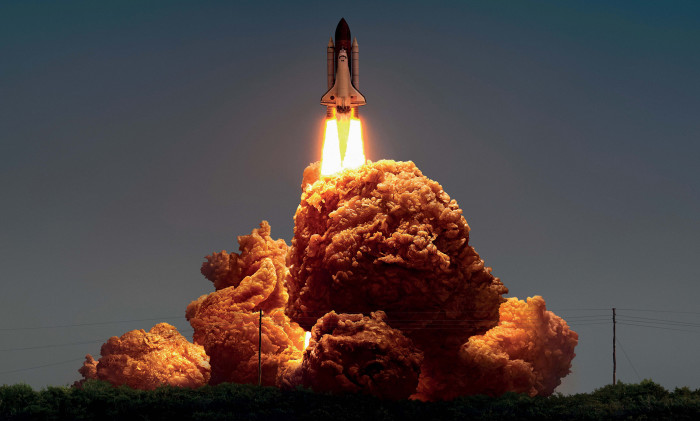 KFC has teamed up with Ogilvy & Mather to roll out a new campaign for its signature "Hot & Spicy" recipe. The campaign visually brings to life the hot sensation of the product with real-life fireballs.
The three key visuals - Space Shuttle, Dragster, and Heroes - seamlessly swaps out explosions with the real product, photographed under lighting conditions that replicate each of the chosen scenarios.
(Gallery available on web)
"Hot & Spicy is one of the Colonel's signature recipes, and certainly a favorite amongst our customers here in Hong Kong. It's a classic flavor, and this work brilliantly delivers the product promise with a playful execution for the brand to capture attention," said William Tsing, marketing director - KFC Hong Kong.
The campaign has launched in-store in 60 branches across the territory. It is supported by print advertising, online promotions and key outdoor media which will launch in the coming week.
John Koay, creative director - Ogilvy Hong Kong said, "Hot & Spicy delivers a blast of fiery heat with every bite. But its crunchy texture and colour is visually similar to a real-life fireball. So this visual duality became our inspiration - and we just love how it's come together in such a simple, yet universally understood way."
Credits
Client: KFC Hong Kong
Agency: Ogilvy & Mather Hong Kong
Chief creative officer: Reed Collins
Creative directors: John Koay, Matt Nisbet
Associate creative director: Kai Fung Chan
Art director: John Koay
Account manager: Stella Fung
Project manager: Jennifer To
Photographer: Illusion, Bangkok
Illustrator: Illusion, Bangkok
Retoucher: Illusion, Bangkok