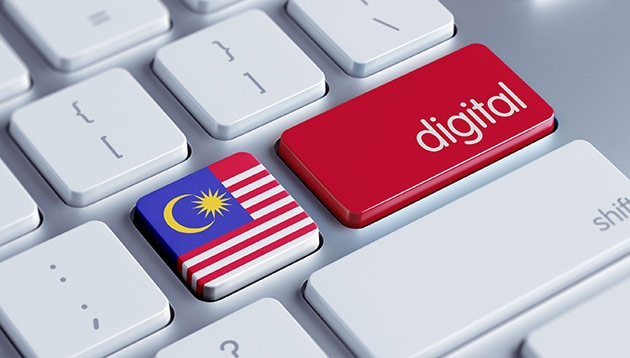 Malaysia Digital Economy Corporation (MDEC) has launched the Digital Transformation Acceleration Programme (DTAP), to offer Malaysian companies a structured approach to digital transformation. This is in a bid to help mid-tier companies and large corporations achieve an increase in productivity, reduce foreign labour dependency and create a new source of growth or business model.
In the pilot phase of DTAP, businesses will leverage on the expertise of MDEC's Digital Transformation Labs' partners to identify pain points and opportunities in the digital space, uncover potential solutions and implement proof of concept or minimum viable product with measurable outcomes. The lab's partners comprise global experts who will offer consultancy, expertise in development and execution of digital transformation pilots.
Upon successful completion of the pilot phase, businesses can apply to undergo for full-scale implementation between a period of six months to one year.
Additionally, MDEC also partnered with the Malaysian Investment Development Authority (MIDA) for an outcome-based matching grant for DTAP, created to assist companies to leverage on the lab's expertise and assistance in addressing pain points or exploit opportunities in the digital space. This is while the companies adopt emerging digital technologies.
With the grant, companies will be reimbursed based on the outcome achieved, such as increase productivity, reduce foreign labour dependency, as well as create new source of growth or business model.
Datuk Yasmin Mahmood, CEO at MDEC said to stay competitive, Malaysian companies must "rapidly adapt" to the way technology is changing the rules of business and increasing efficiency. She cited homegrown businesses such as Top Glove and Gamuda Land successfully integrating digital technologies to their business processes and seeing positive results from the move.
However, she said that digital transformation journey is "not an easy road". As such, this led to the establishment of DTAP. "Through this programme, Malaysian businesses will receive support, guidance and be part of an ecosystem that will provide a structured approach to the transformation into the digital world," she added.
"MIDA has been working with MDEC to structure the DTAP towards lifting Malaysian industry players in the priority sectors to assist them in their digital adoption journey," Dato' Azman Mahmud, CEO at MIDA, said.
He added that MIDA has been facilitating the shift of home-grown companies through the Domestic Investment Strategic Fund and is expanding it to cater to MDEC's DTAP. He hopes that these efforts will continue to receive support from the industries and in the long run, produce more capable Malaysian champions to penetrate the global market.