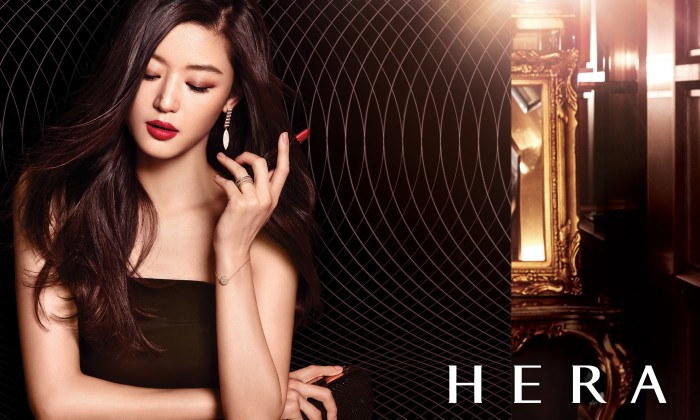 Luxury Korean beauty brand HERA, which is owned by AmorePacific, will launch in Singapore this May. In a statement, the company said Singapore is seen strategically as "a very important market". The brand will launch on 10 May 2018 at Takashimaya Department Store, with plans for a boutique store in the second half of the year. This also marks the brand's second global launch, the first being in China in 2016.
HERA is also known for its partnership with brand ambassador Gianna Jun Ji Hyun, a Hallyu star who caused several HERA lipsticks to sell out after she wore them on hit Korean drama series Legend of the Blue Sea. Marketing has reached out to AmorePacific for additional details.  
The move was recently revealed in by AmorePacific which outlined its global expansion plans. The company, which previously focused its global brand strategy in three areas – Asia, North America and Europe, revealed its entry into potential high-growth regions such as the Middle East and Oceania. This was while launching additional brands in existing markets to spur its global business expansion.
Read also:
Descendants of the Sun shines bright for brands
Amorepacific Malaysia's Mamonde brand expected to bring in revenue
Korean beauty brand AmorePacific eyes Iskandar