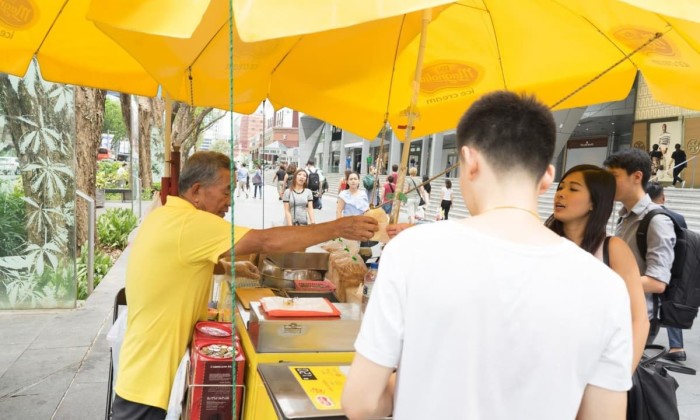 In a bid to help the old school ice cream cart vendors embrace cashless payments, Klook and F&N have partnered in a new promotion which involves online vouchers and ice cream giveaways. This saw both entities giving away more than 2,000 ice-creams in partnership to participants in the campaign.
The campaign involves users downloading the Klook mobile app and garnering ice cream vouchers which can be flashed for redemption. The campaign will also culminate in an event involving the ice cream giveaway, and also references other Klook offerings such as its Chinatown Hawker Pass and Newton Hawker Pass.
The initiative also involved a content element, where Klook also took the opportunity to showcase the stories of the various ice cream uncles involved in the campaign. This includes Uncle Tan, Uncle Chan and Uncle Ang. Marketing has reached out to Klook for additional details.
(Gallery available on web)
This is not the first time Singapore's quinessential ice cream uncle has come under the spotlight in a marketing initiative. In 2016, the iconic ice cream vendor came to attention in the marketing community when the Singapore Tourism Board's digital and social arm got lauded for defending Singapore against a Buzzfeed UK article which shames all the different types of sandwiches containing uncommon ingredients - including ice cream.
In response to the article, YourSingapore posted a gif image of different shots of the ice cream sandwich, coming in its various cup and biscuit variations. The post garnered 1,243 reactions, 718 shares, 34 comments and lots of love from netizens.