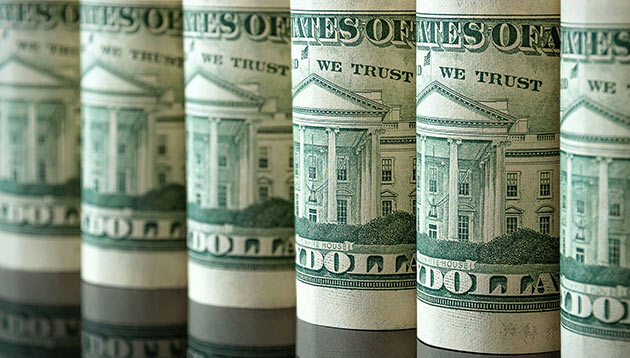 Omnicom and IPG have both revealed the ratio of their CEO's pay to that of their employees, as required by under the Dodd-Frank Wall Street Reform and Consumer Protection Act. This saw Omnicom CEO John Wren earning 596 times more than its median employee, while IPG CEO Michael Roth earning 264 times more than its median employee.
Omnicom Group revealed that in 2017, the total compensation of Wren was at US$23,959,325, while the annual total compensation of median employees was at US$40,230. This brought the pay ratio of its CEO to employee to a figure of approximately 596 to 1.
As of 31 October 2017, OMG employed around 99,296 U.S. and non-U.S. individuals, excluding 4,944 individuals who provided services in Colombia (1,375), Egypt (192), Indonesia (192), Malaysia (765), Mexico (1,211), Thailand (1,060) and Ukraine (149).
For IPG, the annual total compensation of its chairman and CEO Roth was at US$16,883,818, while the annual total compensation of median employees was at US$63,936. This saw the pay ratio of its CEO to employee to a figure of approximately 264 to 1. As of 1 October 2017, IPG had around 49,000 individuals working at its parent company and worldwide consolidated subsidiaries.
Wren to undertake chairman role following Bruce Crawford's retirement
In line with its retirement age policy, OMG has revealed the retirement of board chairman Bruce Crawford, read the same proxy statement. In addition to Crawford, two other long-serving directors, Jack R. Purcell and John R. Murphy, will also be retiring at its Annual Meeting. This will see Wren stepping up to helm the chairman role following Crawford's retirement, consolidating the roles of chairman and CEO.
"The entire board and management team thank Crawford for his dedicated leadership and the valuable insights he has shared over the years," the statement read.
The board added that Wren's appointment was considered in light of its organisational realignment, which Wren designed and is currently implementing to steer it through a time of rapid change and disruption within the industry.
"As we undergo this next phase of strategic realignment, Wren's guidance and leadership will continue to be critical. At the same time, the board recognised the importance of identifying and developing a strong internal bench of future Omnicom leaders and made progress against this initiative," the proxy statement said.
Most recently, WPP revealed that of all the WPP companies in the UK, JWT London has the highest median gender-based pay gap. This number stands at 44%. According to a report released by WPP, 71% of the upper pay quartile comprised of men and 29% by females. AKQA, Grey, Ogilvy & Mather and global digital commerce consultancy Salmon were also among the top five with the highest median gender pay gap.