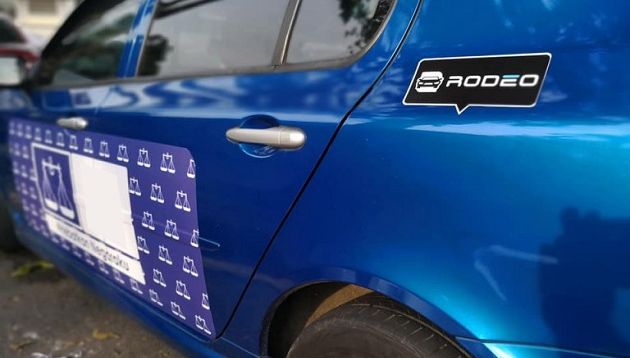 Transit advertising company Rodeo has partnered with Barisan Nasional (BN) for a recent nationwide campaign, which involves drivers getting paid RM300 by BN for pasting the stickers featuring the party's logo on their cars.
The sticker also features the hashtag #hebatkan Negaraku and the campaign will run until 4 May 2018.
In a statement to A+M, CEO Valens Subramaniam said the business objective of the collaboration was to increase brand awareness of Rodeo. "As a transit advertising company, we remain neutral and do not take sides," he added.
According to Subramaniam, the project will also increase the company's valuation, as well as boost the numbers in its driver database, which saw a 100% in the number of driven sign ups within two days of the campaign's launch last week.
According to Sin Chew Daily, the campaign received "overwhelming response" from car owners, especially during the weekends. The stickers come in three different designs and approximately 50 to 60 drivers have pasted them onto their cars. In a Facebook post that has since been deleted, Rodeo encouraged members of the public to participate in the campaign.
Rodeo engages multiple transportation modes such as cars, motorcycles and lorries for brands' out-of-home (OOH) campaigns. Last year, it partnered with AirAsia to launch an OOH campaign for its travel insurance Tune Protect.