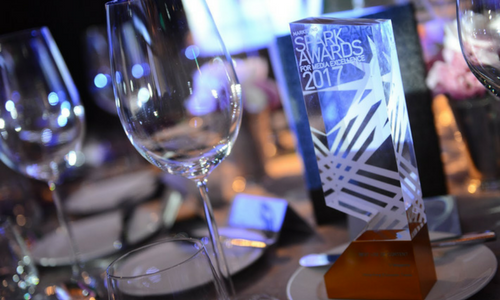 The Spark Awards 2018 are back for another year of celebrating Hong Kong's top media companies and their innovation across the fields of content, client engagement, new media and programming initiatives. It recognises the most innovative, creative and effective campaigns and strategies spanning Hong Kong's entire media industry, including the critical areas of audience engagement, subscriptions, content, research, events, programming and technology.
Marketing is now opening the awards for entries for campaigns that have been designed for the Hong Kong market or for a regional market, including Hong Kong, to all media owners, with 14 May 2018 6pm as the submission deadline.
This year, there are 31 categories that cover all the diverse media disciplines up for grabs. Winners will be decided by a distinguished panel of judges.
Finalists and winners of the The Spark Awards 2018 will celebrate their glorious moments at the prestigious The Spark Awards gala dinner on 19 April 2018 at InterContinental Hong Kong. Winners will also be also featured in both the print edition of Marketing and on marketing-interactive.com.
To find out more about the awards, the entry guidelines and criteria, and to submit entries, please visit: https://www.marketing-interactive.com/spark-awards/hk/
For entry submission and awards attendance enquiries, contact Winnie Lim on +852 2861 1882, winniel@marketing-interactive.com.
If you want to give your brand exposure on the biggest event for media owners, rewarding innovation, creativity and marketing excellence through advertising and sponsorship, contact Sara Wan on +852 2861 1882, saraw@marketing-interactive.com.