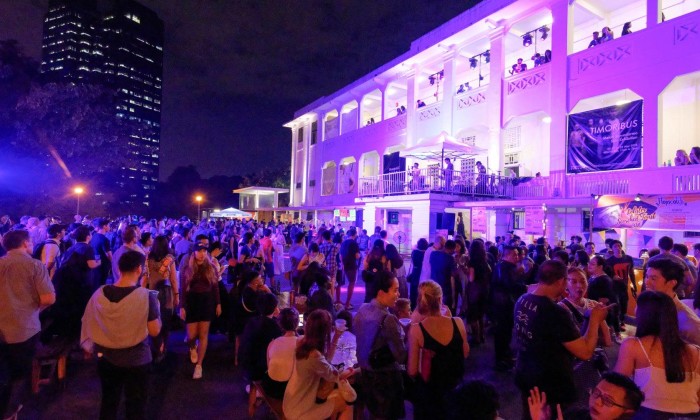 The National Arts Council (NAC) in Singapore has appointed Zenith and Ogilvy as its agency partners for media and PR respectively, following a pitch.
Following the appointment, Zenith will be tasked with media buying and planning services for NAC's marketing and communications campaigns for a period of one year, with an option to extend for another. The media tender saw seven other agencies vying for the account. This includes Amobee Asia, Briq, GroupM Singapore, GRVTY Media, Havas Media Asia Pacific, KSMC SG and Vizeum Singapore.
Yeoh Phee Suan, director, communications and marketing at NAC said in a statement to Marketing that there is currently much to be explored in the digital arena. As such, the organisation is excited to integrate innovative and cost-efficient ideas in our campaigns to reach its audiences.
"We look forward to working with Zenith to continue growing Singaporeans' interest in and engagement with the arts, through effective media platforms," Yeoh added.
Meanwhile Helen Lee, managing director of Zenith Singapore, added that as the ROI Agency, the agency will ensure NAC receive a strong return on their media investment. This is through blending data, technology and brilliant specialists to scout new opportunities.
"We are honoured that NAC has entrusted us to build on our strong partnership to champion the arts, making it an integral part of our lives. […] We will continue to push boundaries together in the digital space and deliver on our expert understanding of the multifaceted art audiences in areas of motivations and behaviours," Lee added.
NAC has also appointed Ogilvy as its public relations agency, building on its longstanding partnership. This will see Ogilvy partnering NAC in driving communications efforts for one year with option to renew for another two years. Ogilvy will also assist NAC in public relations content strategy, which includes campaign development and management of NAC's press desk.
In addition, Ogilvy will also be tasked with the management of key stakeholder announcements and initiatives, and will spearhead publicity efforts for NAC's line-up of special projects throughout the year which include Got To Move, Singapore Art Week and Singapore Writers Festival among others.
"We look forward to partnering Ogilvy to share our distinctive arts stories to inspire, interest and engage our diverse audiences," Yeoh said.
"Our reappointment as the strategic communications partner for the National Arts Council for a renewed mandate is a tremendous honour. We take great pride in having played a part in the growing influence of NAC with artists, curators, as well as the local and regional media, and will continue to push boundaries to deepen appreciation for and development of the arts in Singapore," Chong Ee Rong, group managing director, Ogilvy Singapore said.