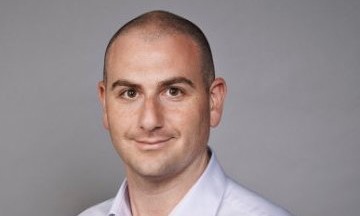 IPG Mediabrands has promoted David Haddad from managing director to CEO of the Singapore arm.
With 16 years industry experience across multiple categories; spanning roles in agencies such as Zenith Media, Bellamy Hayden and UM Australia, Haddad joined IPG Mediabrands Singapore as managing director in September 2016.
According to the agency, it has since bagged clients such as Toastbox, SingEx, Singapore Institute of Management, as well as the global wins of Coach, LEGO, Carlsberg and Spotify within the last year. The agency added that he has also launched several new specialised digital capabilities including programmatic, social, search and mobile.
Leigh Terry, CEO IPG Mediabrands APAC commented, "Hadad's ascension to CEO is absolute testament to the transformation of the Singapore network and its agencies under his leadership. IPG Mediabrands Singapore has grown from strength to strength over the past year, cultivating a unique culture and progressive offering that has proven to be a very attractive proposition to new talent and clients alike".
Haddad said, "I am incredibly humbled and honoured to be appointed to the role of CEO for IPG Mediabrands, Singapore. This agency network has been a large part of my life for many years now, and it pleases me greatly to be able to take the next step in my career in a company that I thoroughly enjoy working for. We have a strong business with many great opportunities ahead of us."
As CEO IPG Mediabrands Singapore, Haddad will report to Leigh Terry, and his new position is effective immediately.