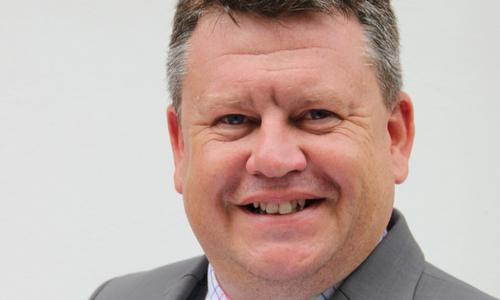 Bloomberg Media Group today announced the appointment of Mike Jackson as managing director, sales in Asia Pacific. In this role, Jackson will be responsible for advertising sales strategy in the region across Bloomberg's multi-platform, integrated offerings. Based in Singapore, Jackson will manage Bloomberg Media Group's APAC sales organization, overseeing cross-platform sales initiatives to a wide range of clients.
Jackson brings with him more than 20 years of experience in the media, advertising and content industry, most recently as managing director of MEC Wavemaker APAC, where he was responsible for delivering format and platform-neutral content solutions for clients across Asia as part of a broader communications strategy. Prior to his last decade in Asia, he spent five years as a managing partner at Mindshare Europe. Jackson is replacing Mark Froude, who will be leaving Bloomberg in early April to move back to New Zealand.
"We would like to thank Mark for his leadership and contribution for the past eight years, transforming how we sell, market and engage with clients through more integrated marketing solutions. We will miss Mark and we wish him the very best for his future endeavors," said Parry Ravindranathan, managing director, international, Bloomberg Media Group. "As we continue to focus on innovation-led growth, we are very pleased to welcome Mike Jackson, who will add tremendous value to the momentum of our media business across Asia Pacific."
Keith A. Grossman, global chief revenue officer, Bloomberg Media Group, said, "Asia is integral to our global media business and, with Mike coming on board, we will continue to show our commitment to this region by innovating our way forward and creating compelling experiences for both consumers and advertisers."
Under global CCO Andrew Benett, Bloomberg Media Group is restructuring its business model to an integrated marketing services and consulting entity, delivering business solutions to brands that are driven "from and for" Bloomberg's audience across six pillars: business and brand consulting, audience insight and development, marketing strategy, integrated marketing communications, corporate communications and content marketing organisational design.