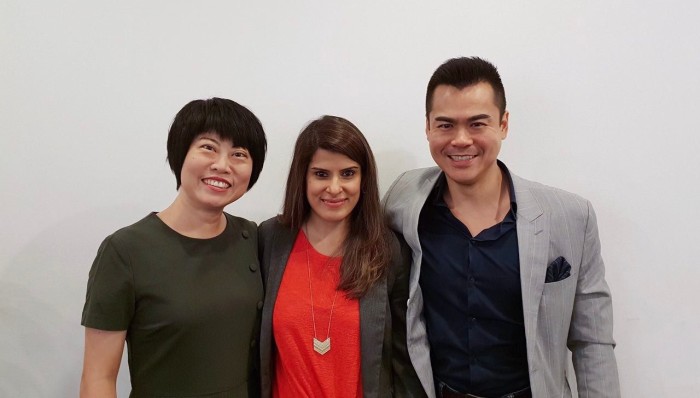 Starcom Singapore has appointed Bhavna Shewakramani (pictured centre) to the role of director, performance, who will be reporting Ian Loon (pictured right), managing director of Starcom Singapore, with immediate effect. In her new role, Shewakramani will be leading integration and serving as liaison to bring Performics' performance capabilities to Starcom Singapore client accounts. Prior to her appointment, Shewakramani was the group media director of Performics Chicago.
This move follows Publicis Media's global talent mobility programme, which looks to provide individuals such as Shewakramani, career development and growth opportunities through immersion into new business, social and cultural environments.
In addition, the company has expanded the role of Elaine Poh (pictured left), executive director of Starcom Singapore, to oversee commercial growth and collaboration across teams servicing global and local brands in Singapore. Her remit also covers strengthening partnerships with local media owners, and joint-coaching agency talents, where she will be working closely with Loon.
According to Loon, both appointments are building blocks for the the agency's focused growth-strategy throughout 2018.
"Shewakramani is a sort-after talent within our network with years of highly relevant experience and skills to impact the growth our clients and teams need in Singapore while Poh is a seasoned operator whom over the years, has led the necessary evolution of team profiles and capabilities to impact clients. Her experience and stability will guide many through the further changes our industry has embarked us on," Loon said.
(Read also: Starcom Singapore bolsters team with 3 new hires)