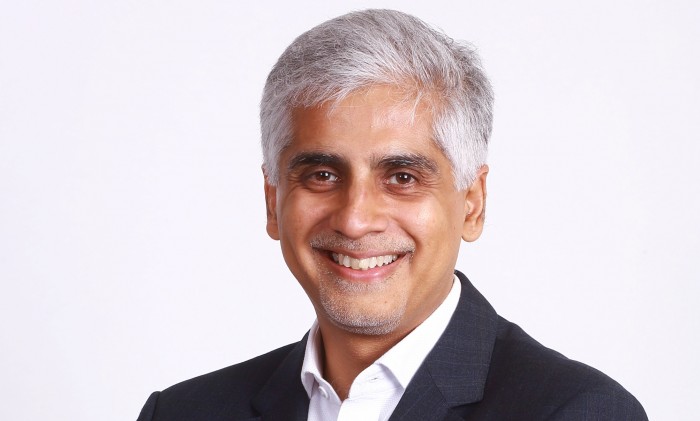 iProperty Group has rebranded to REA Group Asia, following its acquisition by REA Group in 2016. It will adopt REA Group's visual identity as its corporate brand identity, to reflect the company being part of an expanded global network.
The rebrand will affect Singapore, Malaysia, Indonesia and Hong Kong for now, and was a collaborative effort between the creative teams in Melbourne and the local team in Malaysia.
In a statement to Marketing, Haresh Khoobchandani (pictured), CEO, Singapore and Malaysia, REA Group Asia, said there will be no key personnel changes and all PR, creative and media work will be done in-house. He added that the company's goal is to continue to break new ground, develop innovative solutions and provide a unique experience across all its touch-points.
Khoobchandani also said that it will continue to leverage iProperty.com.my as its consumer brand to drive the business in Malaysia. Staff members will be given new email aliases - @rea-group.com - in addition to the existing consumer brand email alias - @iproperty.com.my. The corporate and local consumer brands will be reflected in the company's corporate stationery and other channels that are used to engage customers and consumers.
"Change is evolutionary and will continue to happen throughout the year but these changes will not happen overnight. It will be done progressively over time as we transition towards embracing a new world of work," Khoobchandani added.
As part of the rebrand, the company also moved into a new office, which is the group's largest office outside of its global headquarters in Melbourne. The new office accommodates up to 250 employees and is the third location opened by REA Group across Asia over the last six months, after Indonesia and Hong Kong.
Henry Ruiz, CEO, REA Group Asia, said the digital company's investment into Asia is part of its long-term global growth strategy. While total advertising spend is at a similar level to Australia, digital only accounts for between 2% to 12% of total advertising spend in key Southeast Asian markets such as Malaysia. As such, Ruiz said the company sees tremendous potential for growth over the long term.
"REA Group's expansion into Asia gives us the opportunity to help re-imagine how people find their next property through the power of digital devices - like the mobile phone.This investment reiterates our commitment to Malaysia and our confidence in the local market," he added.