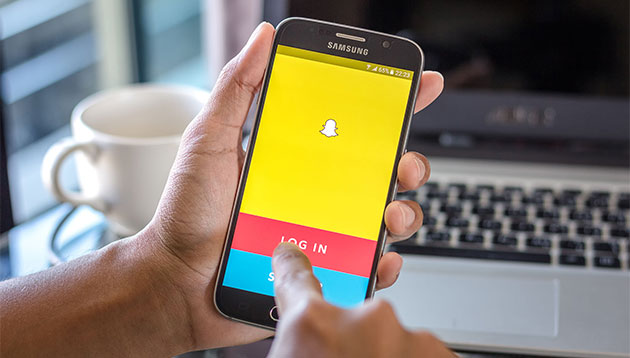 Snapchat has started its next round of people cuts, this time targeting its advertising division. The cut affects 100 employees, which is around 3% of its workforce, an Adweek report read.
The move comes amidst a recent workforce reduction plan in March, which impacted 7% of Snap's global headcount – primarily in engineering and sales. In an SEC filing detailing the move, this was to "align resources around [Snap's] top strategic priorities and to reflect structural changes in [its] business. Approximately US$25 million in savings is expected in 2018 as a result of the move. The company had 3,069 employees as of 31 December 2017.
In a statement to Adweek, Imran Khan, chief strategy officer at Snap said that the changes reflect the company's view that tighter integration and closer collaboration between teams is a critical component of sustainably growing the business.
"While this process has required us to make some really tough decisions, we believe that rigorously ensuring our team structure always aligns with our goals will make us stronger," Khan added.
Following the restructure, Snap's advertising business will be shuffled under horizontal teams which work on strategies, products and tools – in a bid to grow Snap's revenue. This includes a revenue product team which includes product marketing and measurement staffers and a business operations team which creates sales processes and tools. There will also be a global strategy partnerships team that is responsible for forging deep relationships with agencies and major accounts.
Snap's reorganisation will also split its sales division into two units – direct sales organisation and global online sales. The former will undertake Snap's largest advertisers such as film studios and brands, while the latter will be responsible for others, including small and mid-sized brands and businesses.
Claire Valoti, general manager of Snap Northern Europe will manage all international sales. Meanwhile, the global online sales team reports to Radhika Kakkar, the Adweek report added. Marketing has reached out to Snap for comment.
In October last year, Snap confirmed that it let go of 18 people in its recruiting division, following around a dozen people cuts in its hardware marketing division the past month. A spokesperson from Snap said to CNBC that the cuts make up less than 1% of the company's total workforce at the time. On top of the job cuts, Snap also planned to slow its recruitment in 2018.
Most recently, its Snapchat platform drew the ire from singer Rihanna after an ad from its self-serve advertiser platform featuring an image of her went awry. This prompted the star to not only call out Snapchat, but she also urged her 61 million fans on Instagram to delete the app on their mobiles, despite the latter apologising twice for the mistake.
In the wake of Fenty's comments, Snap share prices took a 4% dive. This is the second time in the last two months that Snap shares took a dive because of stars on the platform. The first occurrence happened at the end of last month due to comments made by Kylie Jenner.