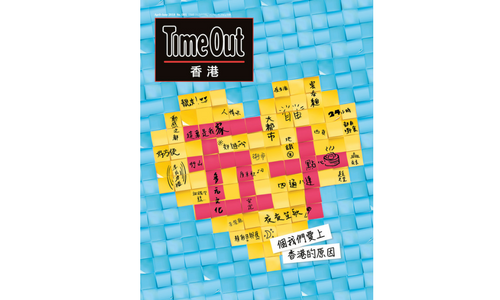 Time Out has announced the launch of the traditional Chinese version of Time Out Hong Kong, a magazine that covers various leisure and entertainment content about the city. The first print issue releases on Tuesday 10 April.
The magazine comes after the successful relaunch of the English version, as well as its traditional Chinese website that went live last year.
With content that ranges from food, art, culture, travel to entertainment, the magazine will be issued quarterly and distributed at popular venues in Hong Kong, including MTR stations and hotels.
Other than a cover story of '50 Things We Love About Hong Kong', the launch issue also features 'Vinyl Hunting with Local DJs', 'The Best Street Foods in Hong Kong' and 'The Local Independent Boutiques You Need to Know'.
Time Out has released in 39 countries and the brand has been expanding its market. Tim Webb, Asia managing director of Time Out Digital, said, "Launching Time Out Hong Kong in traditional Chinese was a natural step to expand the Time Out brand in Asia and around the world, and our portfolio in Hong Kong enables both locals and visitors to make the most of this amazing city."
According to Christine Petersen, CEO of Time Out Digital, the magazine looks to connect its audience and advertisers with its content and local expertise.
"The new title complements the existing digital platforms, social media and English language Time Out Hong Kong magazine and will offer our advertisers further opportunities to reach an engaged, experience-hungry audience, of which 95% go out and do something after engaging with Time Out," said Webb.