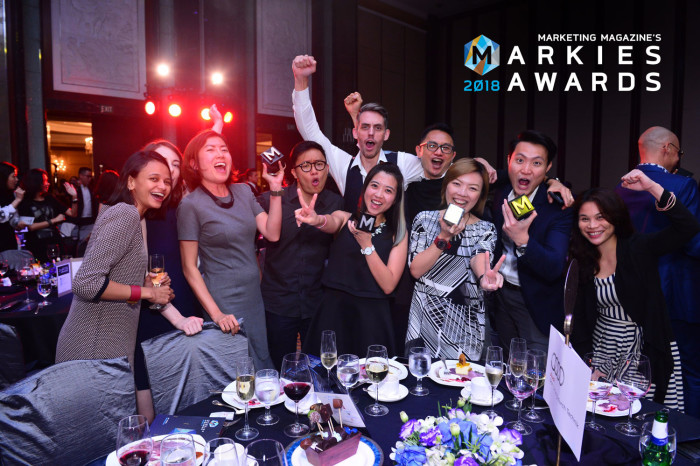 Marketing magazine is delighted to unveil the finalists for the MARKies Awards Singapore 2018.
The MARKies Awards celebrates the most innovative, creative and effective campaigns or projects spanning Singapore's entire marketing services industry. The awards provide agencies in Singapore a platform and an opportunity to showcase unique and deserving works that made a huge impact in the market.
Gold, Silver and Bronze trophies will be awarded across 33 categories. Over 385 entries were received this year, with over 65 agencies taking part. The most brilliant agency in Singapore will receive the highest honours of being crowned the title of "Overall Creative Ideas MARKie" and "Overall Media Usage MARKie".
Check out the MARKies Awards 2018 finalists here.
This award has always been judged by a panel of senior client-side marketers. This year the panel includes marketing leaders from brands such as AccorHotels, DBS, HSBC, NTUC Link, Tokio Marine Life Insurance, Unilever, Volkswagen Group and more.
See the full panel of judges here.
The awards ceremony and celebration of the industry's best and brightest will be held on 27 April 2018 at the Sofitel Hotel.
Reserve your place at the gala dinner and awards ceremony by contacting:
Emilia Nathasha
Project Manager
+65 8782 1974 / +6423 0329
emilian@marketing-interactive.com
Dzulfiqar Rohim
Project Manager
+65 9678 9958 / +65 6423 0329
dzulfiqarr@marketing-interactive.com
For sponsorship & advertising opportunities, contact:
Joven Barcenas
Regional Head of Advertising & Sponsorship
+65 9820 5195 / +65 6423 0329
jovenb@marketing-interactive.com