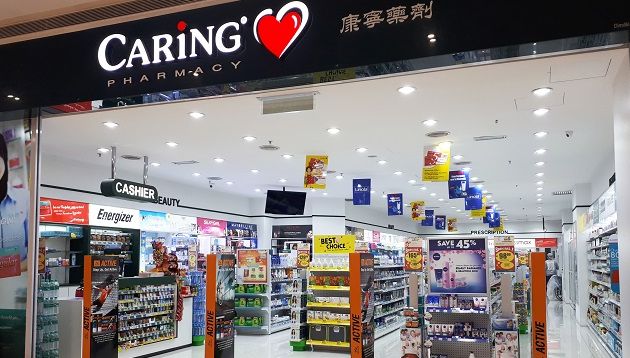 CARiNG Pharmacy Retail Management has relaunched its loyalty programme via a mobile app, featuring an "elaborate" customer experience management (CEM) programme. The new loyalty programme streamlines all channels - in-store, e-commerce and mobile - in a bid to offer consumers a seamless and convenient experience of interacting with the brand.
SM Seow, senior marketing manager, customer loyalty/experience management, is in charge of the loyalty programme. She also oversees the company's marketing strategy planning, advertising and promotion campaigns and brand management.
In a statement to A+M, Loo Jooi Leng, marketing director, said CARiNG has a current member base of approximately 460,000, and foresees a growth in new sign ups following the loyalty programme re-launch. CARiNG's loyalty programme first launched in 2006, rewarding consumers with third-party loyalty points. However, the company decided to end the collaboration and wanted to explore and launch a revamped programme that will multiply the impact of a good customer experience, he said.
"The app is more than just a digital membership card. New users are given a membership for a lifetime and are rewarded with 200 welcome points that they can accumulate, and later be used to redeem CARiNG cash vouchers," Loo said.
Additionally, users are able to access the latest news on health and nutrition, specially prepared by the company's team of health experts. CARiNG's regular roadshows, free health screenings, talks and workshops are also updated on this mobile app, this is along with access to CARiNG's e-store.
In addition to rewarding consumers with CARiNG points upon purchase, the company is also working with other companies to offer other rewards such as discount vouchers. According to Loo, among the list of companies it is working with for the loyalty programme include ZALORA, Sakae Sushi and Kenny Rogers.
CARiNG has also appointed Capillary Technologies as its CEM and technology partner, using Capillary's Loyalty+, Engage+ and Insight+ platforms to build a rewards programme that encompasses all customer interactions, with integrated in-store and online platforms to foster customer loyalty.
With Capillary's Insight+, CARiNG looks to track customer behaviour across all channels in a single view. The platform will also allow CARiNG to obtain insights on how to plan the next step with each customer through more personalised communications. Loo added that CARiNG "is spending millions of ringgit" on the CEM solution and technology, which it believes will help deepen its relationship with current and potential customers.