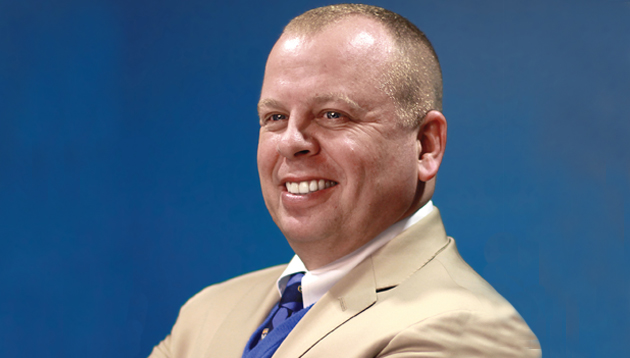 Spark Foundry has appointed CEO of Spark Foundry USA, Chris Boothe (pictured), as global brand president, effective immediately. He will report to Steve King, CEO, Publicis Media, and Tim Jones, CEO, Publicis Media Americas.
In his new role, Boothe will focus on further scaling Spark Foundry's brand proposition across 60 global offices in 35 countries, including Singapore, Malaysia, Indonesia, Hong Kong and China. He is also responsible for driving growth for the network and empowering best work for clients worldwide. Boothe will continue to serve as CEO of Spark Foundry USA, helming a dual role.
According to King, Boothe "fully embodies" the Spark Foundry spirit and has been central to the agency's transformation and dynamic energy. This resulted in "exceptional" new business momentum and client impact.
During his time at Spark Foundry, the agency brought on board numerous blue-chip clients including Audible, KFC and Southwest Airlines, among others. Spark Foundry also achieved regional and global wins under his leadership, such as Mondelez and Marriott International respectively.
Having worked in Publicis Groupe for 30 years, Boothe's marketing expertise spans strategy, investment, international business, business development, global product and agency operations. Prior to serving as CEO of Spark Foundry USA, Boothe was president/chief operating officer of Starcom USA.
"I look forward to working with our offices and clients around the world to deliver on our mission of bringing heat to brands," Boothe said.
"I am confident under Boothe's leadership, creativity, and client acumen, Spark Foundry's unique positioning of a startup spirit and powerhouse soul will be brought to life around the world," King added.
Last year, Mediavest | Spark, rebranded as Spark Foundry, highlighting its ongoing commitment to evolution. The agency's services include areas such as analytics, technology and information, insights and content, in addition to media and investment.
The Singapore office is headed by managing director, Starcom, Ian Loon, while Malaysia is headed by managing director Wong Piyee. Deputy general managers Margaret Ho and Shirley Lau both helm the Hong Kong office.