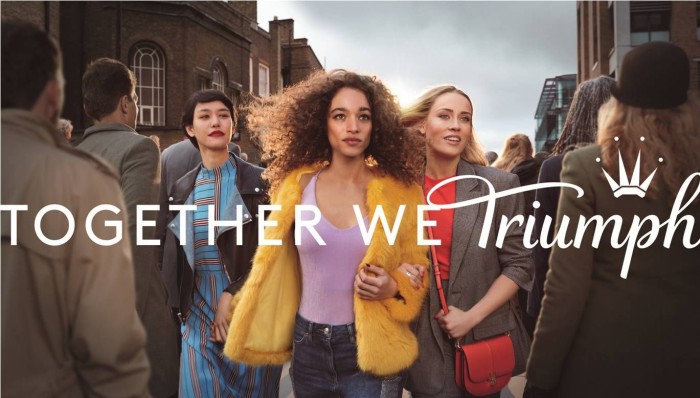 Triumph has launched a global campaign titled #TogetherWeTriumph, to empower and recognise sisterhood and togetherness, marking a new creative direction for the brand in 2018.
#TogetherWeTriumph is a celebration of women all over the world, and is slated to run on TV, cinema, digital, social, OOH and at retail stores worldwide. This is in collaboration with integrated communications agency VCCP, and an all-female creative team lead by award-winning filmmaker Paola Morabito.
The campaign emphasises empowerment and strength, and will be reflected through a series of "real life" moments where kindness and understanding shines through each of the short scenes.
According to Suzanne McKenna, head of brand, deliberately moving away from a product-centric campaign and having a digital and social focus allows Triumph to offer a "fresh perspective" when communicating to consumers across all channels. It also allows the brand to connect with consumers on a deeper level.
Markus Spiesshofer, managing partner, Triumph said it is no secret that behind every women is another woman who inspires and helps her and this is what Triumph wants to celebrate. It is also a celebration of the Triumph family.
"Our employees all over the world who are constantly innovating and crafting lingerie with every woman in mind. Today this message of female empowerment is incredibly relevant and deserves our support," Spiesshofer added.