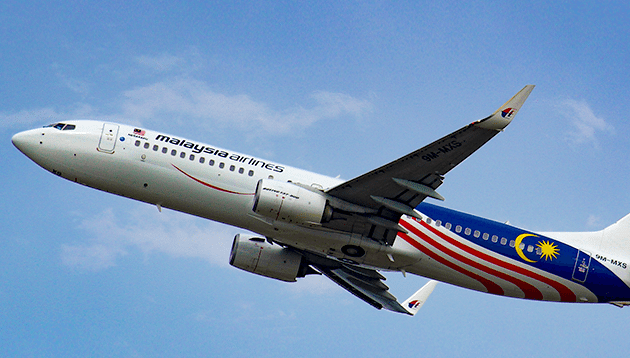 Malaysia Airlines (MAB) has launched a new brand campaign titled "Malaysian Hospitality Begins With Us". This is in a bid to reaffirm its commitment to offering consumers a unique end-to-end experience with genuine and efficient service.
The new campaign will be executed across TV, print, outdoor and social media platforms, and will also be expanded beyond Malaysia. As part of the campaign launch, MAB will also introduce an improved website and mobile application, according to the Malay Mail Online.
A+M has reached out to the airline for additional details.
Group CEO Izham Ismail said its diversity, heritage and culture are the foundation and reference of the airline's brand promise. It aims to provide a Malaysian experience in travel through Malaysian hospitality, which encompasses all aspects of customer experience reflected through initiatives such as its newly refurbished Peranakan-themed Golden Lounge at Kuala Lumpur International Airport and various digital innovations. This includes the launch of its first in-house Innovation Lab, or iSpace last year, as the airline enters the third phase of its digital transformation, towards becoming the digital airline.
He added that the innovations and improvements were in a bid to boost the overall consumer experience from browsing and check-in, to lounging on ground and enjoying the airline's offerings on board, the Malay Mail Online reported.
"We are re-emphasising to the world that Malaysian Hospitality Begins with Us. Embracing that we represent the traditions of Malaysia combined with the promise of the future," Izham said. He added that their airline has begun training more than 300 front line staff in service excellence to ensure Malaysian hospitality is ingrained in them.
The new brand campaign follows Izham's announcement in February that the airline will restructure to strengthen operations as part of its five-year Malaysia Airlines Recovery Plan.
Read also:
Malaysia Airlines to develop medium-term strategy and boost partnerships
What does Malaysia Airlines (as a brand) really stand for?
Disrupt rather than be disrupted: What Malaysia Airlines needs from its new CEO
Malaysia Airlines marketer: 'One mistake can wipe out all your previous efforts'
Malaysia Airlines may return to black next year, banks on marketing
Malaysia Airlines names U Mobile's Schrene Goh as head of marketing