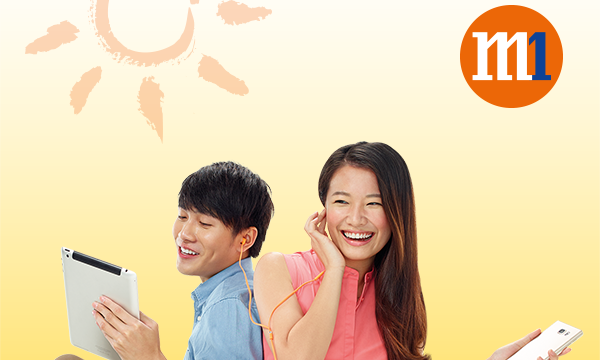 M1 Limited (M1) has appointed Dentsu Singapore as its integrated creative and strategic agency partner. This followed a closed door pitch which was launched in May last year. manghamgaxiola mcgarrybowen was the agency under the Dentsu Aegis Network that led the account win.
The agency will be responsible for developing brand and product campaigns including digital communications across M1's consumer and corporate business units, a press statement read.
The incumbent on the account is Y&R Singapore, which was first appointed in 2008, it won the account again in 2012 after a review and also retained the account in 2014 until 2016. The agency's creative work for M1 includes campaigns such "Welcome to the World of M1", and "M1. For Every One".
"We are excited about winning an iconic local brand. M1 is a familiar face to all Singaporeans, with a notable story to tell. As the communications industry continues to evolve, we look forward to teaming up with M1 to create lasting and impactful stories that resonate with the nation," Rosalynn Tay, CEO of Dentsu Aegis Network Singapore, said.
"The telco space is fast-paced, and highly competitive. To stay relevant, we will continue to build the M1 brand to inspire our customers. We look forward to working closely with our new agency partner Dentsu Singapore, to engage our customers, bringing new and innovative products and services to them," said P. Subramaniam, chief marketing officer, M1.
The telco currently works with Zenith Singapore for media, reappointing the agency in August 2016 following a media review. The agency had been working with M1 for a period of six years since 2010, prior to the review. Its scope of work includes media planning and buying.
In 2015, M1 launched its "Making Moments Special" campaign, which aimed to build on its brand promise of "M1. For Every One. Everywhere" and show M1 as a reliable partner always by the side of its customers.
It then launched its "M1. For Every One. Everywhere" campaign last year to show itself as a reliable partner always by the side of its customers. The campaign was launched on television and online platforms, following by print activation with out-of-home and digital support.