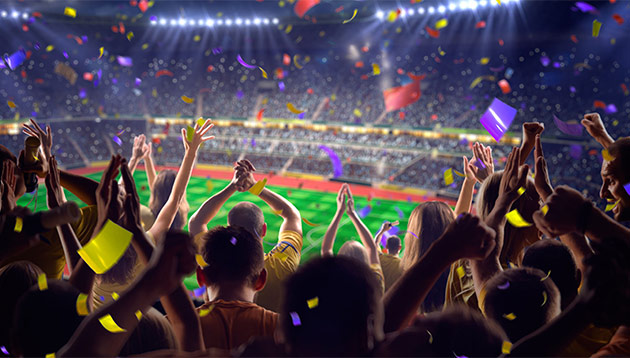 Netflix CEO Reed Hastings recently declared that the company will not be following the steps of competitors, and head into the live sports streaming scene. Instead, the company is looking to focus on creating content such as movies and TV shows.
"We don't do news, we don't do sports. But what we do, we try to do really well," Hastings explained during a recent press event at its campus in Los Angeles. His statements follow the streaming service's decision last year to spend approximately US$7 billion and US$8 billion on content in 2018.
This came after Netflix said in October 2017 that it will spend up to US$750 million on content and global expansion, in a bid to increase its investment in content, especially in its original series such as 13 Reasons Why, Stranger Things and The Crown.
Netflix has also inked a multi-year deal with renowned director and writer Ryan Murphy to exclusively produce new series and films for the company, starting 1 July this year. This followed its collaboration with American TV producer Shonda Rhymes.
In a conversation with Marketing, David Haddad, managing director at IPG Mediabrands, said that the move was not a surprising one, considering the huge investment required to secure exclusive live streaming rights. He added:
Spending billions in global sports live streaming rights may not go as far as the potential hundreds of Netflix Originals that could be produced for the same investment.
Netflix's move to focus its content budget by investing in original content series also makes perfect sense, seeing that content expertise is what made Netflix the video streaming giant it currently is, Haddad added.
"I would imagine they will continue to do just that until demand for their content tapers off," Haddad said. He added that Netflix Originals has proven to be successful as a subscription pull for Netflix customers, and it will still be able to go further in the space.
Echoing the sentiment, Ranga Somanathan, CEO of Omnicom Media Group of Singapore and Malaysia, said going into live sports would stray from Netflix's strategy of creating original content to sustain subscriptions and audiences over a long period of time.
"Retaining its focus and confidence in its strategy is likely what prompted Netflix to make the decision," Somanathan explained.
Currently, the industry is seeing a trend of OTTs going into live streaming. Live sports, especially when it comes to critical games, garner huge viewership, Somanathan said.
"The Pay TV space, where sports packages drive subscriptions, clearly demonstrates this. I would imagine that all of these factors put pressure on Netflix from its stakeholders to move into this space," he added.
That being said, even with US$8 billion to invest in content, going into live sports may not be enough for Netflix if it bets its future across multiple flanks. This is considering its long term views and ambitions. Instead, by playing to its strength of providing original content, there is an opportunity for Netflix to further strengthen its game in the area of sports documentary, Somanathan said, adding:
While it might lose on reach around tentpole sport events, it will still attract fans via its sports-themed original content.
Also weighing in on the matter James Lewin, APAC head of innovation for Mindshare APAC and Nike lead for Southeast Asia, who added that Netflix is "clearly forging ahead" with its strategy to become more vertically integrated content-wise. This comes as the company green-lights productions and has a say and steer in final products.
"Sporting rights ownership is so fraught with complexity, and comes with such a burdensome cost - which, unlike entertainment content, isn't loaded in production. It wouldn't allow them the flexibility and dynamism which makes them Netflix," Lewin explained.
That being said, no matter the device in-road, Netflix does own the TV with time spent on its platform. For every sportsman on the field, there are 10 on the sofa, Lewin added.
On the other hand, for platforms such as Facebook, live sports might be more in its "wheelhouse", Lewin said. This is because its proposition is more about "sharing the moment", like Twitter's which is about being "in the moment". This is in contrast with Netflix's proposition to "having a moment".
Facebook has always been about uniting people, creating tribes and rallying them around causes or content. As such, sport is a natural fit. Just look at their clearly stated ambitions for VR and their increasing focus on "live" content, and it will be clear why they are making a play in this area," Lewin explained. Another play Facebook has made in this arena also includes recruiting an APAC lead for sports partnerships, a cached listing which can be viewed here.