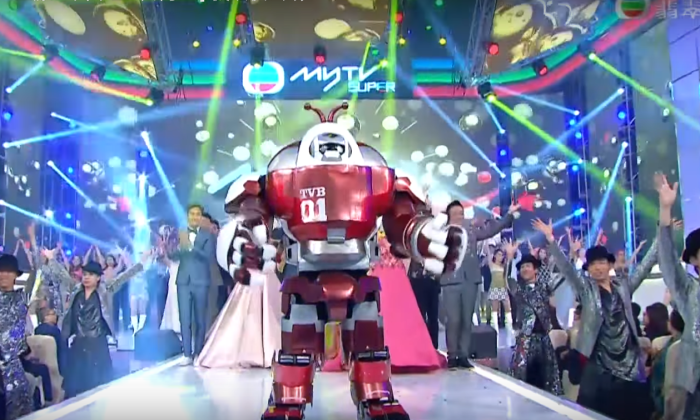 Television Broadcasts Limited (TVB), which celebrated its 50th anniversary in 2017, reported full-year profit fell by 51% to HK$244 million compared with HK$500 million in 2016.
The local broadcaster's advertising income in 2017 levelled closely with 2016 at HK$2,459 million (2016: HK$2,458 million), showing a very marginal increase of 0.1%.
2017 was one of the toughest years in the past decade of the company, said chairman Charles Chan in a statement.
He said TVB businesses were challenged on many fronts, including a lacklustre advertising market in Hong Kong and the global digital revolution that has caused significant disruption to many conventional business models.
Advertising revenue from Hong Kong terrestrial TV broadcasting is the company's largest revenue contributor.
As local retail sales slightly improved, income from advertisers under Hong Kong TV broadcasting during 2017 was HK$2,459 million. Between 2014 and 2016, its advertising revenue reported an accumulated decline of more than HK$700 million.
TVB said the milk powder category remained in top position in the ad spend table, even though there was a 14% year-on-year drop in sales. The loan and mortgage category, largely due to more aggressive activities by finance companies, recorded growth of more than 30% and secured second position.
Other performing categories included banking and local properties, both of which reported increases of 36% and 64% respectively. However, revenue from skincare continued to drop in 2017 recording a fall of 9% year-on-year, and similarly, the spending from dental care dropped 35%, compared with last year.
On average, its five terrestrial channels get 5.4 million viewers a week.
On the digital front, TVB said it had gained momentum in digital advertising sales as consumption of content on myTV SUPER increased.
Up to 18 March 2018, myTV SUPER OTT service accumulated more than 5.8 million registered users in Hong Kong, with more than one million users consuming content through STB, 4,094,662 accounts operating via mobile apps and 728,887 accounts through the portal.
Its social platform, Big Big Channel, which was launched in July 2017 has registered users and followers of more than 10.7 million. The company said the expanding user base is helping Big Big Channel to monetise through providing content marketing for advertisers, using spun-off content from TVB programmes and interactive online games.
2018 remains a challenging year for media operators because of the ever-changing media landscape brought about by new entrants and global competition, TVB added.
Going forward, the broadcaster said the developments in 2018 would include increasing content marketing, advertising and expansion into e-commerce business in collaboration with its clients, and also the launch of a new app Mai Dui Dui (???) through its Mainland China associate.