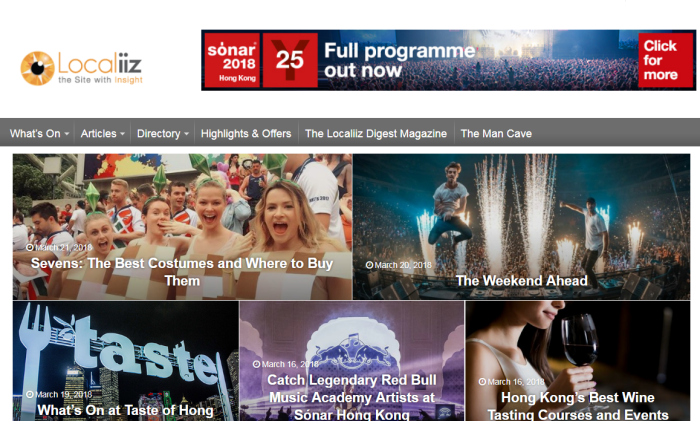 Nexus Digital has taken the majority stake in Localiiz.com, an online media in Hong Kong that provides English news and lifestyle information in the city.
According to a statement from the company, Localiiz.com started in 2012 and has been gaining popularity among expats and English speaking locals by offering lifestyle features, news and resources about Hong Kong. The online platform, together with its bi-weekly magazine, has earned a fan base on social media, such as Facebook, Twitter and Instagram.
After the acquisition, Tak Man, managing director of Nexus, will also be at the helm of Localiiz as managing director. "We are excited to have acquired such well-known and well-loved platforms and are proud to have the responsibility of overseeing its next stage of growth," says Tak Man.
Owned by Nexus Media Group, Nexus Digital (formally known as Angloinfo Asia) owns and runs the expat series of sites My Life In, including My Life in Hong Kong, My Life in Bangkok and My Life in Asia.
New investment and additional resources will be put in Localiiz. According to the statement, the website will expand its scope to other markets in Asia. New content areas and design are slated to roll out in the future.