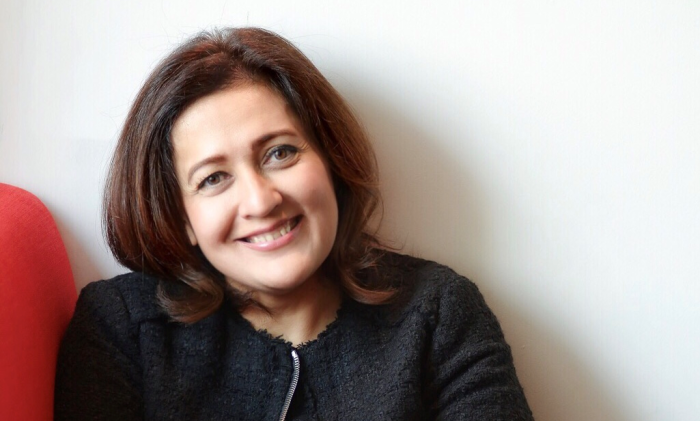 Hands-on and someone who cares deeply about communication, Marianne Admardatine (pictured) most recently took on the CEO for J. Walter Thompson (JWT) Indonesia in January, a remit which also includes Mirum. Prior to the move, Admardatine was managing director of Ogilvy PR and Pulse Communications and has also held senior management roles. This includes responsibility for network and business development, within the Ogilvy Group Indonesia.
Over the course of her career, she has worked on a wide range of accounts including Indonesian Ministries of Tourism, Ministry of Finance, Ministry of Communication and Informatics, Bank of Indonesia, HSBC, Unilever, Pertamina, SONY, Disney, Tokopedia, Ford, Google, Twitter, LINE, Bukalapak and Prudential.
In a conversation with Marketing, Admardatine shares more about her journey in advertising so far, and discusses her path towards achieving a balance of being a mother of three and a career woman.
How do you describe your management style?
My management style is very informal with an open-door policy. In fact, at JWT-Mirum here in Jakarta, it is literally an open door as we have adopted an open office space approach.
And to speed up communications, I use WhatsApp a lot to reach out to various people in the office. I am very hands-on and love to roll up my sleeves and work with the team. In fact, my most joyful moments have always been spending time working with the team and not just listening to their updates. Interacting with people energises me, so for me it is an automatic thing that I want to be involved in everything.
I also approach everyone with a consultancy mode, so when anyone comes to me to discuss an issue, whatever that maybe, I automatically go into listening mode, then slowly dig out a pathway towards a solution.
I don't believe in 'five minute updates' and always prefer a real conversation over coffee.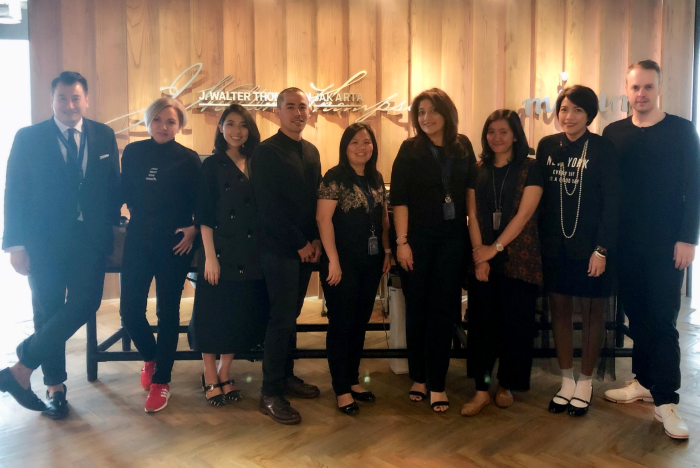 Who was the mentor who influenced you the most and how?
I used to believe that I could only have one mentor, and then I met several mentors throughout my life journey. Some had more significant influence on me than others and some are older, so they are wiser and I took on their wisdom.
Several mentors were of similar age and they taught me a lot, especially around leadership, business acumen and how one can be a good leader without coming out as stern and too business-like. Even up until today, I reach out to those I trust as my personal advisors and go to them if I can't solve a problem alone or if I need a bit of a "pick-me-up".
My eldest daughter, who is 13 years old and wise for her age, has a passion for drawing, and every now and then I find myself learning from her when she sits quietly drawing. It provides peace. So now I sit with her and we draw and colour together, sitting quietly and enjoy the calming effects for my brain that is always constantly "thinking".
She always says: "You know, mommy, when you sit like that, I feel I can talk to you about anything."
What has been the proudest moment in your career?
I thought about this a lot, and at first I thought about awards, promotions and more, but funnily enough, one of my proudest moments is a combination of being able to create that balance of being a mother of three and a career woman.
It might sound cliched but when you live in Jakarta, with some of the worst traffic in the world, and you are trying to juggle all aspects of life, it is a test of your sanity, patience and endurance. I feel I am in a constant mode of perfecting a system that allows me to work around the challenges. It is a constantly satisfying juggle.
Another proud moment is when I see the team members I coached and mentored leave me for a better future. I feel in some small way, I managed to contribute to their exciting journey, especially when they sit opposite me as a client and brief me over a project. The combination of being respectful but radiating a strong confidence is a huge reward for me.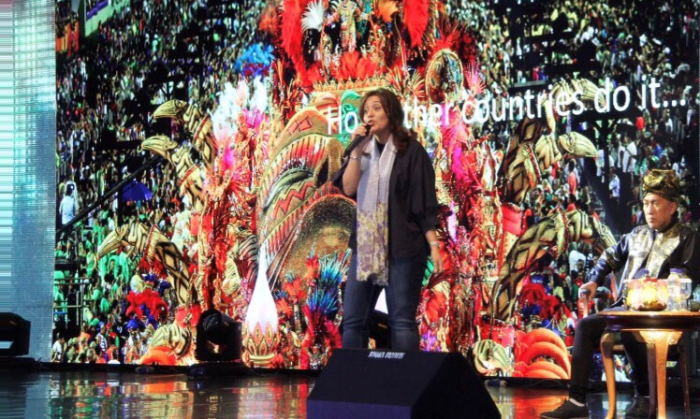 What inspires you the most?
Travelling or leaving the city for a quiet two weeks for an outdoor experience. When I am out of the meeting room, I am most productive and most inspired. I have a collection of ideas every time I return from a journey. So, I make a conscious effort to have some regular mini breaks to different places.
People also inspire and energise me. It is like a refueling opportunity. I strongly believe in EQ and I can instantly sense who is a positive person and who is not, and I gravitate towards the positive ones. The energy that I derive from them is empowering, allowing me to be inspired all the time and accomplish more things in life. For me, these people are a true adrenaline pump.
What's the toughest part of your job?
Letting people go. It is a bitter reality that we, as business leaders, face on a regular basis and it will never get easier.
It is tough Every. Single. Time.
What do you do in your free time?
Travel is a big part of me. I do it whenever I can. Another is cooking and entertaining, I simply love hosting close friends in my home! I also love a glass of wine with close friends every now and then.
I also enjoy reading books and of course going on social media! I love photography especially of beautiful spots and share them in my social media feeds.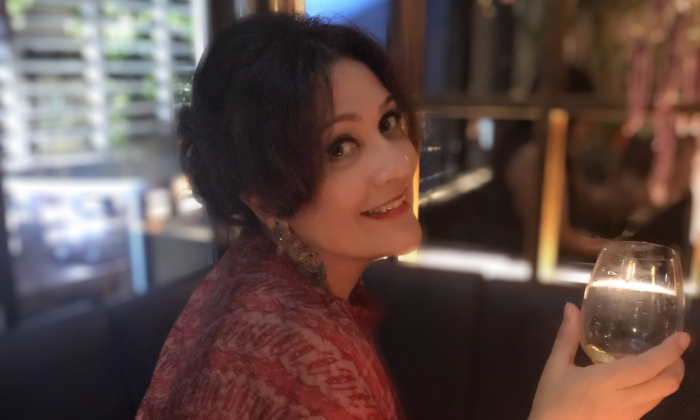 How do you ensure a proper work life balance?
Daily proper breakfast is a commitment I do with my family, before all of us do our own thing and weekends are off limits for work. It took years to create an ecosystem in my life which allows the weekend to belong to me. Now, I use weekends to fully wind down. A ritual weekend morning for me is swimming and biking with my family.
Also, cats are a big part of my family. I have nine cats. Stroking and playing with them are avenues to reset my system before Monday hits again.
What is your favourite vacation spot?
Prague. I am half Indonesian and half Czech so going to Prague always makes me feel that I am going back to my roots and I do not want to lose that part of me. Now that I have children, I make efforts to go there regularly to show them the other side of their origins. A favourite past time there is castle hopping.
What's one piece of advice you would give to someone just starting out?
There is a famous saying that only a crazy person keeps doing the same thing while expecting a different result. There will be hard decisions to be made for every journey, and when fear hits you, remember this wisdom, that unless we do things differently, we won't get a new result.
So be brave and be experimental!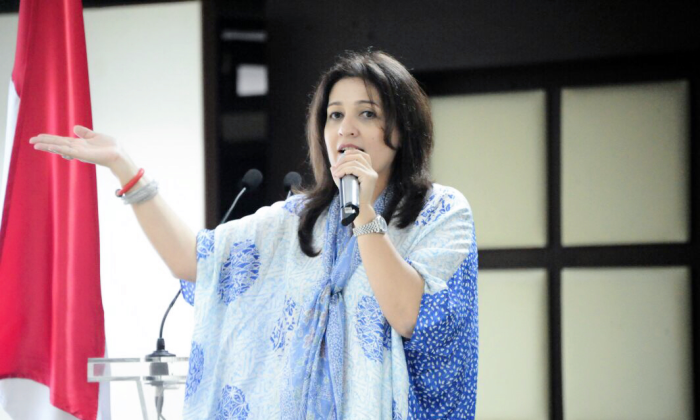 What issue would you like to see the industry change in 2018?
Indonesia as a country that is going through so much change. The need for unity in diversity as a country is strong and the government is working hard for this, and is forming alliances with many entities.
There is a real opportunity for brands and communications agencies to be the government's partner to communicate this movement. They can help contribute to this country beyond revenues and profits and to be part of a bigger purpose than the usual marketing campaigns.