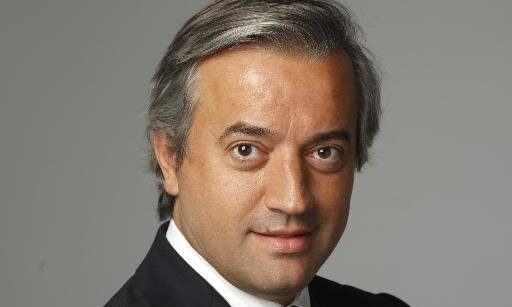 Dominique Delport (pictured), global managing director and chief client officer, Havas Group, has revealed plans to leave the organisation. This was confirmed by the group in an internal staff memo written by Havas Group CEO Yannick Bollore.
Delport is tipped to join Vice Media to lead its international operations, a report by Wall Street Journal read. This follows the recent appointment of Nancy Dubuc as Vice Media CEO, taking over from founder Shane Smith.
The memo also added that no replacement will be named for Delport's role, with centralised management having been implemented in the end of 2016, with the appointment of regional chairmen and CEOs, along with the establishment of a robust global client council, the WSJ report added.
Marketing has reached out to Havas Group for comment.
During his time at Havas Group, Delport oversaw global client relationships, marketing initiatives and new business across both media and creative. He became global MD of Havas Media Group in 2013 where he led a run of global account wins for the group such as Emirates, LG Electronics and The Walt Disney Company, the company website read. He has also set up several initiatives that help the group and its clients respond to the rapid developments in technology, data, content and media.
Delport is also a member of the supervisory board of Vivendi SA and in September 2015, he was named the president of Vivendi Content. In 2016, Delport launched STUDIO+, a global premium short series app. This role was in addition to his responsibilities at Havas.
His association with Havas started following the acquisition of his TV, web and mobile company Streampower by Bolloré Group in 2001. Before Streampower, Delport spent eight years as editor-in-chief for the second French National TV, M6 (RTL Group) specialising in breaking news and current affairs.
Read also:
Mike Amour takes charge of Havas' newly consolidated divisions in APAC
Havas announces Greater China executive appointments amid re-organisation
Havas Group rejigs Indonesia leadership, names Agus Sudradjat chairman
Havas Group's financial performance takes a hit in H1 2017
Havas appoints 2 global senior directors for GSK
Vivendi offers £2.3bn for 60% stake in Havas
Havas takes 51% stake in a joint venture with GIMC
Havas global CEO Andrew Benett steps down