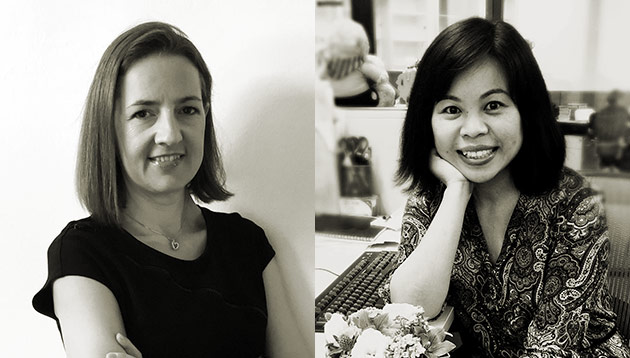 Grace Blue Partnership has appointed Sonia Voirol (pictured left) as director of the Singapore office. Voirol will be based in the regional head office in Singapore, along with Jean-Michael Wu, CEO Grace Blue Partnership Asia, and partners of Grace Blue Partnership, Helen Duffy and Hilda Ng.
In her new role, Voirol will be asked to focus on expanding both the agency and brand side roles within the region. Prior to Grace Blue, Voirol spent the last five years at Ogilvy & Matter where she managed multi-million dollar integrated campaigns for global clients American Express. With over 10 years of experience, Voiril is very well-placed to agency and brand side talent, the press statement read.
Daisy Chen (pictured right) has also been appointed as director of the Shanghai office, who will be working alongside Hilda Ng, and Stephanie Sun, researcher, Grace Blue Partnership. Before joining Grace Blue, Chen spent over two years at McKinsey as the executive recruiter responsible for the firm's senior lateral hires in Greater China, and prior to that at WPP China as associate talent director. In her previous role, she was responsible for executive recruitment and talent strategy for all WPP operating companies in Greater China.
"I am delighted to welcome Voirol and Chen. This will strengthen our team and allow us to take advantage of the opportunity to grow Grace Blue further into the media and communications space with particular focus on brands and management consultancies," Juliet Timms, founder of Grace Blue Partnership said.