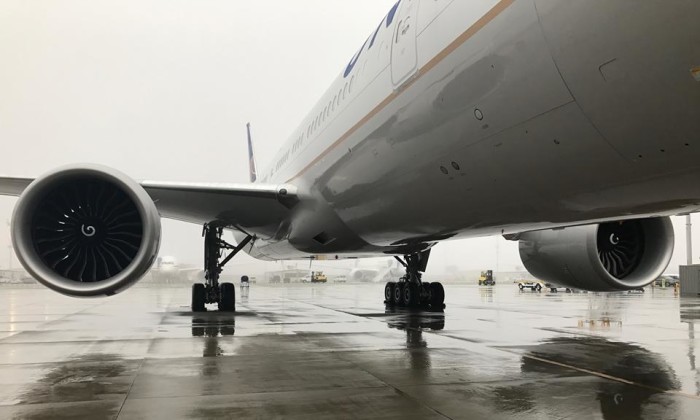 United Airlines is again engulfed in PR drama and has publicly apologised following the death of a passenger's dog onboard one of its flights. This was a result of a flight attendant asking the passenger to place her dog, along with its carrier in the luggage storage compartment of the plane; the dog was later found dead when the flight landed.
United has reached out to passengers on board the flight for information on the incident, a report by CNBC said. In its apology, the airline assumed "full responsibility for this tragedy" and expressed its deepest condolences to the family. It added that it was committed to supporting the family.
"We are thoroughly investigating what occurred to prevent this from ever happening again," said the airline's statement to CNBC. The report added that United will also pay for the dog's necropsy and will be refunding the tickets to the family implicated. Marketing has reached out to United Airlines for comment.
The incident first came to light following a series of tweets by netizen Maggie Gremminger who detailed the incident. Gremminger tweets garnered around 1,000 to 2,700 retweets at the time of writing. Other netizens also expressed their horror at the incident and the actions of the flight attendant and owner.
I just flew into LGA and witnessed a United flight attendant instruct a passenger to put her dog bag in the overhead bin. It was clearly a dog and while the customer was adamant about leaving it under the seat, the attendant pushed her to do so. (1)

— MaggieGremminger (@MaggieGrem) March 13, 2018
The airlines' image has faced turbulent times in the past year, after it came under fire when a video depicting 69-year-old man being dragged out from a United Airlines plane went viral. The man was dragged off the flight to clear a seat for airline staff.
Subsequent statements were also not met well online, with United CEO Oscar Munoz copping flak for his choice of words such as "re-accommodating" the customer when referring to the incident. The incident cost United Airlines US$800 million in value.
The incident also prompted competitor airlines such as Emirates and Royal Jordanian airlines to run their own campaigns in a bid to troll United.