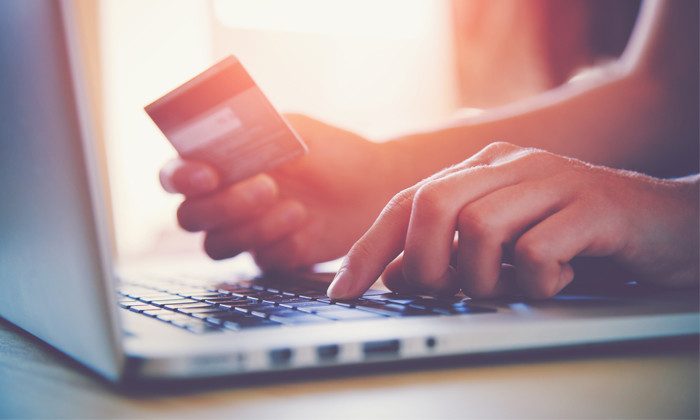 Lazada and Mudah in Malaysia have been called out for allowing sellers to carry low-priced gadgets on the online marketplaces. The issue first arose when a netizen posted on Lowyat forum.  According to one netizen, the alleged scammers advertised their low-priced gadgets on the two online marketplaces and insisted that buyers make payment via bank transfer. Thereafter, the sellers requested for more money once the bank transfer has been made.
Additionally, sellers who advertised their goods on Lazada asked potential buyers to contact them via Whatsapp instead of the online marketplace. The netizen added that there are no avenues for consumers to report those scam articles, and that Lazada does not screen those posts.
In a statement to A+M, a spokesperson for Mudah said, "Although the number of fraudulent ads is relatively small compared to the total number of ads Mudah posts daily,  the company still takes these ads seriously as it is their top priority to protect buyers and authentic sellers."
He added that all ads submitted to the online marketplace are checked by its team of specialists to reduce the chances of fraudulent ads from going live on the website. This is primarily done through a combination of big data tools and physical check on ads before being posted online. The company also claims to work "very closely" with enforcement agencies on outreach programs to educate consumers on potential scams. The spokesperson added that Mudah advocates for safe online shopping by advising buyers to never pay an unknown seller in advance, but meet in a public place to deal instead.
When asked if this incident will create a dent in the trust consumers have for Mudah, the spokesperson said that the on going efforts to improve safety and protect functions on the site, along with its work with enforcement agencies have protected the perception of the brand in general.
Meanwhile, Lazada did not address if the issue will have an impact on consumers' trust but said that it has removed the alleged seller listings as well other similar suspicious listings on the website.
Ways to protect consumers from fraudulent listings
According to Manu Menon, managing director, Ansible, one way for online marketplaces to mitigate the incidences of fraud is by using the data they have on authentic and fraudulent transactions to identify a predictable pattern. Once they have recognised this pattern, they can then build algorithms to prevent future fraudulent transactions, and block them before they are completed.
Another way, Menon added, is to insist on things such as ID verification to ensure that the sellers on these sites are real. This way, online marketplaces will have the sellers' personal details and can assist the authorities in taking action if they are fraudsters. Menon observed that while Lazada already has ID verification in place, it is unclear if this is a new feature added recently, or the extent its ID verification is able to deter fraudsters.
Providing money-back guarantee in the event of a fraudulent transaction can also help safeguard consumers against fraudsters on online marketplaces. However, Menon add that this might not be easy to do. The challenge faced by these marketplaces is akin to the issue of fake news faced by YouTube and Facebook. He said:
An intelligent algorithm alone will not solve the problem completely.
"Google and Facebook have been addressing this problem by hiring more people to verify and moderate content that is posted on their platforms. This might be something these online marketplaces will also need to do," Menon added.
If nothing is done to mitigate or eliminate the incidences of fraud in the long run, consumers will lose trust in these online marketplaces, which can potentially impact Lazada's and Mudah's brand image. Menon said that consumers and genuine sellers would move to marketplaces that are more trustworthy should this issue continue.
Also weighing in on the conversation is Oliver Spalding, head of CRM, Asia Pacific, Digitas, who said that large-scale online commerce and marketplace platforms are never going infallible when it comes to counterfeit products and dodgy third-party sellers. Users must always exercise due care and discretion when buying products if they are not from official sellers or sellers with high ratings, he said.
"Like eBay, perhaps Lazada should take steps to prevent mobile numbers from being shared by default, and create a messaging portal to avoid abuses such the intrusive use of Whatsapp," Spalding added. He also said that more can be done to build awareness around typical scam tactics.
However, Spalding doubts this issue will damage Lazada's and Mudah's brand image as common sense should prevail. "If it looks too good to be true, it's too good to be true!" he said.
Meanwhile, Edmund Lou, head of strategy, Kingdom Digital, said online marketplaces have to take the responsibility to screen through vendors or merchants under them before they start selling. When the marketplace is responsible for issues and difficulties, only then consumers will feel protected and safe whilst shopping with them. This is how relationships are strengthened between consumers and the marketplace, Lou added.
On the other hand, from a brand's perspective, online scams happen to all online marketplaces and is "very hard" to avoid.
Lazada and Mudah, as well as other online marketplaces, cannot simply overlook the consumers' shopping experience by ignoring the issue or divert the blame.
As such, it is their duty as a brand to hold the fort and always be responsible for any fraud issues in front of the public, while remaining strict and tough on vendors and merchants behind the scenes. This way, they will be able to keep their brand image as well as consumers' trust intact, Lou said.