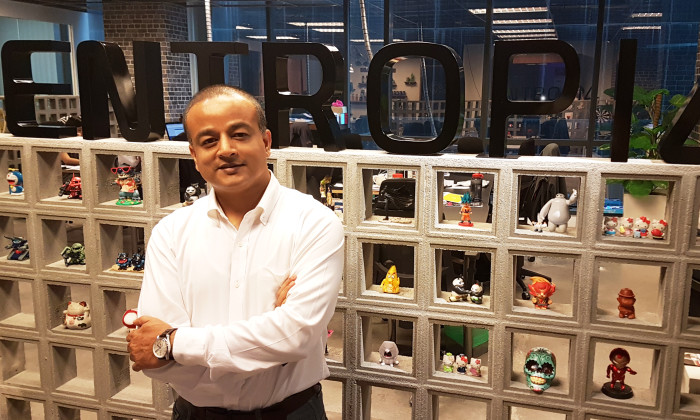 ENTROPIA has launched a new offering called ROXY to help businesses deliver personalised marketing. ROXY will be led by senior creative leader, Md. Shaidik, who in his last stint, was the global creative director at iFlix, overseeing digital creatives across 11 countries, as iFlix expanded to become one of the most valuable new age companies in the region.
Shaidik will be complemented in this role by a team of consultants, programmatic planners, data scientists, platform experts and experience designers. The team will work across the full customer journey including campaigns, CRM and websites.
Prashant Kumar (pictured), senior partner of ENTROPIA said – "Personal is the new premium. People want to pack a lot many lives in one life. They live in a multiplicity of parallel attention states. This creates huge complexity. Businesses need to make that simple, and personalisation at scale is the answer. Personal makes it simple, and simplification has a high premium."
"ROXY would like to work with clients to help bring personalised propositions, content and creativity across their demand chain – whether campaigns, customer experience or cross-sell, to drive more growth and margins," he added. Last year, Entropia launched their planning framework – Integrity - bringing together eCommerce, CRM and Campaign planning in one seamless process.
Shaidik, the creative lead for ROXY said, "Much of the digital marketing is focused today around automation & trading. ROXY's mission is to bring unprecedented relevance to customers by bringing together creative ingenuity with data and algorithms."
"The difference between ad-block inducing creepiness and meaningful un-intrusive personalisation lies in finding that sweet spot of engagement. And that's where you need us," he added.