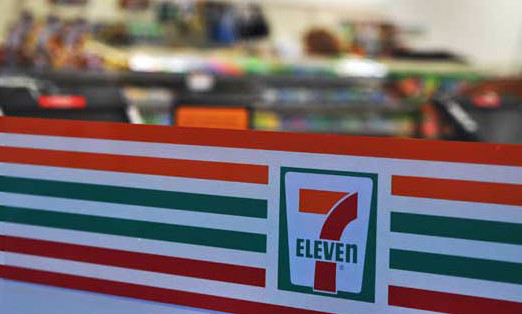 Sublime Cartel, a fully-owned subsidiary of Berjaya Assets (BAssets), has sold 1.41% equity interest in 7-Eleven Malaysia Holdings to True Ascend.
True Ascend is an investment holding company controlled by Tan Sri Dato' Seri Vincent Tan and the total cash consideration for the deal is RM25 million. Following the disposal, BAssets and its subsidiaries, BAssets Group, now have 4.44% equity interest in 7-Eleven Malaysia.
7-Eleven Malaysia recently posted a total year-on-year sales growth of 4.3% for the fourth quarter ended 31 December 2017 (Q417), from RM523,609 million in 2016 to RM546,240 million in 2017. The average spend per customer in Q417 also grew by 1.5%. The growth in revenue continued to be driven by the growth in new stores, higher average spend per customer and better consumer promotion activity, the financial statement read.
Selling and distribution expenses for the quarter increased by 4.1% to RM6.5 million, mainly due to new store expansion resulting in higher rental cost, store depreciation expense and utility cost. The company opened 126 new stores in 2017 while closing 23 stores, bringing the total store network to 2,225 at the the end of December last year.
Acting CEO Ho Meng said the company is confident that its strategic review of the business and implementation of the "Back to Basics" program will strengthen and solidify 7-Eleven Malaysia as the customer's first choice of convenience store operators. He added that this will be achieved by leveraging its supply chain operations and sharpening consumer offerings, with a key focus on fresh food and in-store services.
Last year, 7-Eleven Malaysia's former CEO Gary Thomas Brown resigned due to personal reasons, with Ho replacing him.
Read also:
Want to own a 7-Eleven store in Malaysia?
7-Eleven Malaysia rolls out One2pay mobile payment wallet
7-Eleven launches own cosmetic brand
7-Eleven Malaysia takes on "lifestyle store" concept