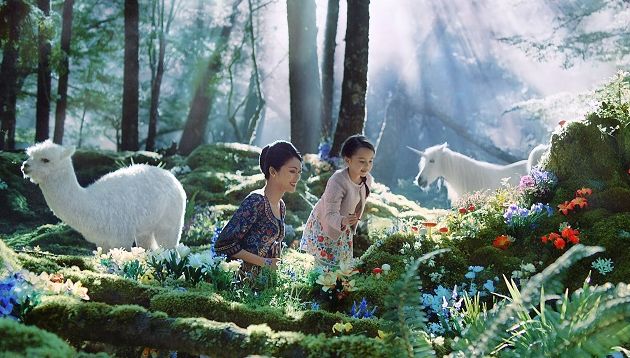 Singapore Airlines (SIA) has launched a new film titled "Making every journey personal", which reinforces the brand's commitment to service excellence and to make every customer feel special - regardless of the class in which they travel.
The new brand film will run on TV and digital platforms worldwide, and will be screened in selected theaters. The video had about 19k reactions, 1.3k shares and 137 comments on Facebook at the time of writing. TBWA\Singapore and production house AppleBox were involved in the production of the film, which also featured SIA's latest cabin products available on the A380.
In the film, SIA's commitment to service excellence is exemplified through the Singapore Girl, who actively engages with customers in their imaginative worlds as if they were in the aircraft cabin. Thereafter, it is revealed that they are actually on board the flight, enjoying a special moment enabled by her attentive and personalised service. The new film aims to convey the sense of an immersive personal journey that many of SIA's customers experience when travelling. It is a continuation of the brand's narrative about product leadership and service excellence.
Check it out here:
Campaign credits:
Client: Singapore Airlines
Agency: TBWA\Singapore
Executive creative directors: Gary Steele and Hagan de Villiers
Creative directors: Perry Essig and Jennie Morris
Copywriter: Claudia Riberio
Art director: Weicong Chong
Group head, brand team management: Dawn Lee
Brand director: Nastasha Gotangco
Planner: Yanting Wong
Project manager: Becky Loh
Executive producers: Haydn Evans and Sariyanti Sannie
Director: John S. Park
Production house: AppleBox
Director : John Park
Director of Photography: Werner Maritz
Executive producers: Khoo Peng Tein, Dane Neo and Josephine Ong
Music: Song Zu Singapore
Composer: Adrian Sergovich
Music directors: Ramesh Sathiah and Gerard Fitzgerald
Sound design: Damian Waddell
Executive producer: Ian Liew