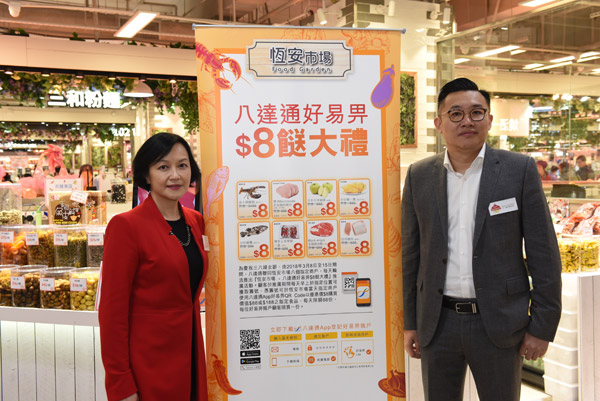 In a market fast becoming crowded by various international providers such as WeChat Pay, Alipay, Apple Pay, Android Pay and Samsung Pay to name just a few, Octopus is making another push into further adoption of its O! ePay wallet system. The deal to get Hongkongers to start exchanging cash for cashless? Dirt cheap lobsters.
Shoppers paying by scanning a QR code with the Octopus O! ePay app can pick up an American lobster, Sabah giant grouper, Japanese Orin apple, Australian Borrowdale free-range pork chop or Angus beef for HK$8 at Heng On street market in Ma On Shan - a fat discount, considering those delicacy usually commands a street price over HK$100.
The offer is available to the first 88 customers to show up and pay using the app, and there will be new (presumably just as locally-oriented) deals over the next eight days. Octopus is betting heavily on QR codes to bypass the resistance Hong Kong merchants have demonstrated in regards to needing special NFC terminals or other POS systems to facilitate cashless payments.
The move comes after the cashless payment company announced a partnership with Samsung Pay to allow Samsung phone owners to utilise their NFC capabilities to check in on public transport without needing the iconic Octopus card - a first in the market, if you don't count the limited partnership MTR struck with WeChat Pay at selected stations.