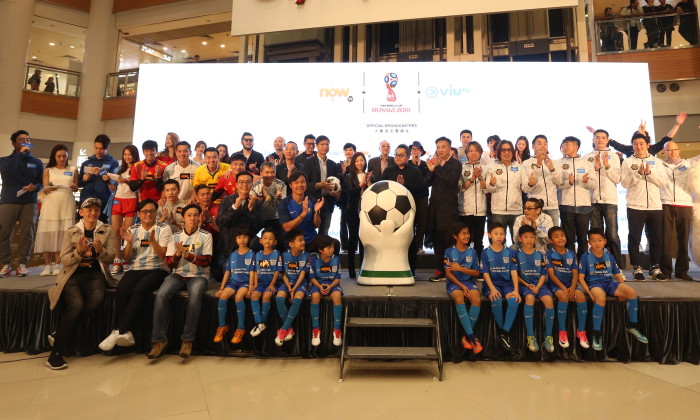 Now TV has kicked off the countdown of 2018 FIFA World Cup, bringing Hong Kong viewers a professional and entertaining FIFA World Cup broadcast.
Now TV will be the first in Hong Kong to broadcast all 64 matches live in 4K* exclusively. With the interactive features of TV recording, timeshift and timeline, and veteran commentators including ex-footballer of the year Chan Ping-on, ex-Hong Kong National Football team member Lam Hing-lun, veteran coach Tsang Wai-chung, Keyman Ma, Daniel Chan and Ho Fai, football fans will enjoy an unparalleled FIFA World Cup™ viewing experience.
(Gallery available on web)
Janice Lee, managing director of PCCW Media Group, said, "PCCW Media has extensive experience in producing and broadcasting large-scale international and local sporting events such as LaLiga, Premier League and UEFA EURO. Now TV will introduce Hong Kong's first 4K broadcast for all 64 matches and invite famous local athletes as guest commentators. Coupled with ViuTV's local production strength and creativity, we are confident of bringing Hong Kong viewers a professional and entertaining 2018 FIFA World Cup."
*Customer needs to subscribe to designated 4K service plan, use the Now One 4K UHD All-in-One Set Top Box and have equipment and television supporting 4K resolution. His/her Now TV installation address has HKT fiber network coverage and where the Now TV service is connected to such fiber network.
Source: Now TV