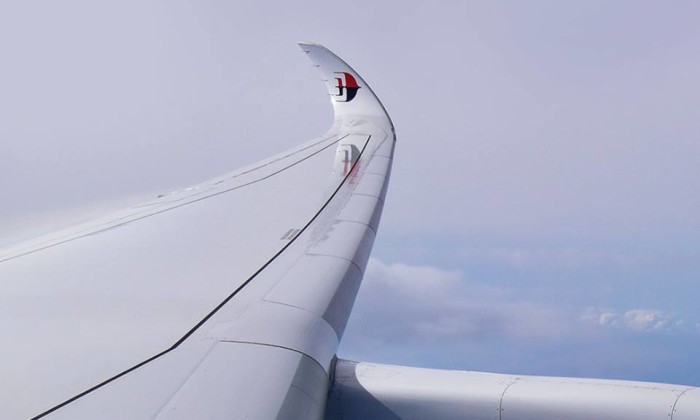 Malaysia Airlines (MAS) has announced that it will continue focusing on driving passenger yield improvement this year by growing its premium passenger segments such as large and small corporations.
Among the list of initiatives MAS has taken to improve the experience on board are the new in-flight entertainment systems aboard its flagship A350 aircraft, which includes refreshed first and business class amenity pouches and new pyjamas set for first class passengers.
It also relaunched Temptations, its in-flight shopping, which is now available online for pre-order or home delivery. Its domestic and regional lounge at Kuala Lumpur International Airport reopened its doors in the fourth quarter of last year to include a live cooking station and reflects the Baba Nyonya heritage.
The news comes after MAS said last week that it will restructure to strengthen operations as part of its five-year Malaysia Airlines Recovery Plan. In addition to reorganising its corporate structure, he said that the airline would also rebrand itself by having a "distinctive" product and service delivery, while retaining existing brands and logos.
Moving forward, the group will be stressing on revenue, refocusing on delivering better and smarter products and services for its customers while continuing to drive operational efficiency. It will also be pushing forward on digital investment and innovations, to differentiate the airline from its competitors, producing more products and services designed for the business and value-focused leisure customers in mind.
Meanwhile, in an effort to transform itself into a digital airline, MAS also introduced the mobile app named MH Feedback, where passengers can provide real-time feedback on every customer touch-point, from check-in to the condition of aircraft. MAS also adopted the Amadeus' Customer Experience Management, a tool for building brand loyalty through a closer understanding of customers.
Additional features on the website also allow customers to manage their bookings online, including cancellation of trips and refunds. The airline will also be launching the MH Guardian app in the second half of 2018, which will enable parents or guardians to track the movements of unaccompanied minors at all important checkpoints.
In addition, a customer experience task force was formed last November to address the gaps across all customer touch-points based on customer feedback.  The task force identified key focus areas of improvement and meets with the group CEO Izham Ismail on a weekly basis.
Read also:
What does Malaysia Airlines (as a brand) really stand for?
Malaysia Airlines to develop medium-term strategy and boost partnerships
Sabah Tourism Board and Malaysia Airlines partner for 2018 London campaign
Disrupt rather than be disrupted: What Malaysia Airlines needs from its new CEO
Malaysia Airlines marketer: 'One mistake can wipe out all your previous efforts'
Malaysia Airlines gets serious about innovation with new in-house lab