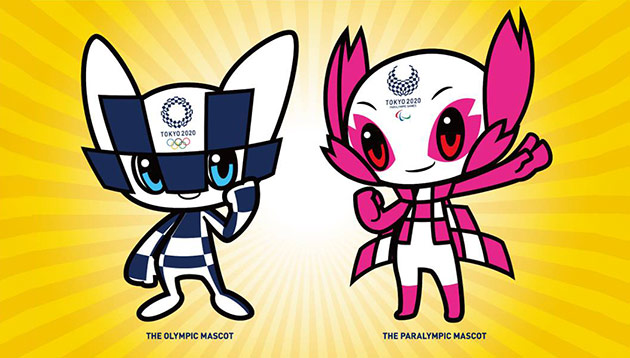 The Tokyo Organising Committee of the Olympic and Paralympic Games has unveiled the mascots for the upcoming 2020 Games, following a voting process involving 16,769 elementary schools.
While they have yet to be named, the mascots are designed in blue and pink, and will be launched in summer. In a Facebook post that garnered about 9.8k reactions, 5k shares and 1.6k comments at the time of writing, netizens offered suggestions for the mascots' names, such as Jeff, Jennifer, Ichiban, Sakura, Wow, Mew, Popu and Pipi.
According to the organising committee, the blue-coloured Olympic mascot embodies both old tradition and new innovation. It is described to have an old-fashioned charm that reflects tradition and a high-tech, cutting edge vibe. The mascot also has a strong sense of justice and is very athletic, its special powers allowing it to move any where instantly. On the other hand, the pink-coloured Paralympic mascot is a "cool character with cherry tactile sense and supernatural powers". It has a dignified inner strength and a kind heart that loves nature.
Check out the introduction video here:
https://www.youtube.com/watch?v=ZCxiPW-QMRY
Meanwhile on the sponsorship side, the upcoming Olympics will no longer see McDonald's sponsoring the retail food operations. The company ended its 41-year partnership with the International Olympic Committee (IOC) last year, three years ahead of the 2020 Games. According to Timo Lumme, managing director of IOC television and marketing services, this comes as McDonald's looks to "focus on different business priorities".
On the other hand, Alibaba signed on as the official e-commerce and cloud services partner of the Olympic Games through 2028, joining a roster of sponsors including Coca-Cola.
Read also:
Top 10 brands associated with the Winter Olympics
NBC apologises to Koreans for 'insensitive' remark during Winter Olympics