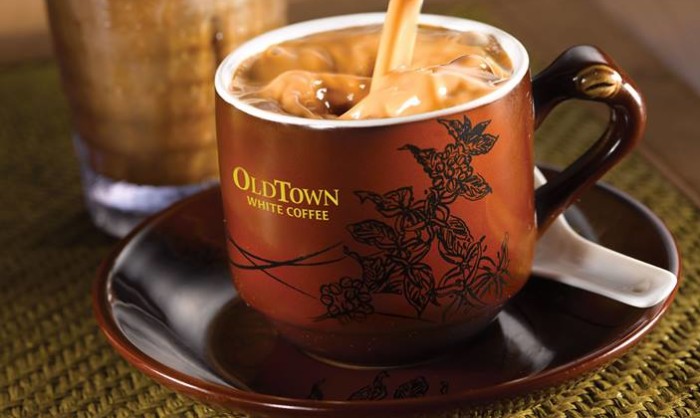 OldTown recorded a 1% dip in revenue for the third quarter ended 31 December 2017 (Q317) from RM115,806 million to RM114,649 million.
Revenue from cafe chain operations amounted to RM47,722 million, a 3% dip compared to the same period last year, while manufacturing of beverages saw a 1% increase in revenue to RM66,927 million. The brand  intends to continue its efforts to maintain margin and improve topline growth for cafe chain operations through various initiatives, such as streamlining menu offerings and focusing on building brand loyalty among customers via consistent product quality and customer service.
Additionally, it will continue to invest in advertising, promotional and marketing activities to promote and strengthen the OldTown brand name. A+M has reached out to OldTown for more details.
According to the financial statement, the financial year ending 31 March 2018 (FY2018) will see the opening of new outlets in Malaysia centered on the traditional format of "generic" outlets. These outlets encompass a traditional cafe concept with a modern outlook and is known for being cosy, casual and relaxing.
In areas where growth has been identified, OldTown applied the lower cost model known as OldTown White Coffee Basic, which makes for a better business viable solution in those locations. The basic model focuses on customer velocity and has limited menu offerings.
The company expects prevailing weak consumer sentiments to impact the consumer purchase behaviour with regards to dining out occasions, in turn creating a tougher business environment for its cafe chain operations. It also expects the tightening regulations and policies of the government to directly impact the food and beverage industry, further creating an "adverse impact" on the business.
As such, OldTown aims to remain focused on driving and strengthening the value perception among its consumers. It will use the HAPPY SAVERS set meals launched last April as a platform to generate awareness of the value-centric offering through a targeted media placement and communication strategy. This is in a bid to to cast a wider net and reach to attract the lapse users of the brand and new users.
(Read also: Dutch company JDE to buy OldTown for RM1.47bn)
Meanwhile in Singapore, OldTown intends to anchor its strategy on growing profitably and its network expansion is expected to be carried out via the "basic" concept outlets, with the second launched last December in Jurong Point. The company will continue to identify any inefficiencies in its operations and correct them, so as to improve operating margins and to mitigate losses, if any.
To drive revenue, it will further explore opportunities to work with third party delivery companies.
As of 31 December 2017, the group has a total of 237 cafe outlets - 192 in Malaysia, 28 in Indonesia and 10 in Singapore, just to name a few. Revenue for Malaysia in particular saw a 2% growth from RM63,629 million to RM65,050 million. On the other hand, its cafe outlets in Southeast Asia saw a 17% decline in revenue from RM13,228 million to RM 10,995 million. Revenue for other Asian countries also witnessed a 6% drop from RM34,639 million to RM32,556 million.
OldTown also plans to focus on the Indochina and Chinese markets, as well as looking into the growth trajectory in the Middle East.
In a bid to grow and maintain its market position in approximately 17 countries, OldTown will focus on product quality, deeper understanding of consumers' insights, bringing new products and innovations to market and effectively meeting consumers' needs and preferences. Growth opportunities such as expanding its export market and transforming product portfolio will also be pursued.