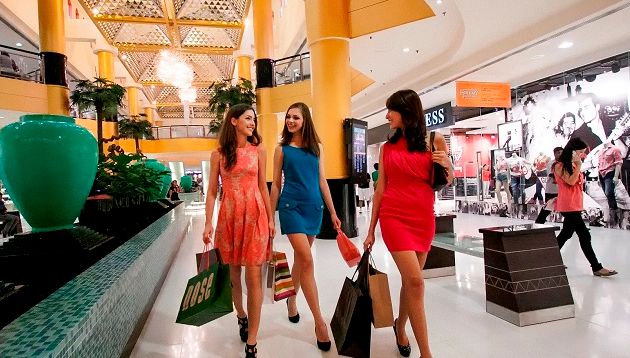 Despite the rise of e-commerce in Malaysia's retail scene, Sunway Pyramid has recorded a 5% increase in year-on-year car count, its highest traffic growth in 2017.
According to the group, this is amidst factors such as the disruption in e-commerce and the opening of new malls in Klang Valley. The increase in footfall also enabled tenants to report "robust growth" in 2017, according to chief operating officer Kevin Tan. He added that retailers that offer value marketing, social retailing and strong brand loyalty appeal to shoppers to spend with them.
According to Tan, the increase in traffic can be attributed to multiple reasons, one of them being the proactive steps taken by Sunway Mall's chairman Tan Sri Jeffrey Cheah to ease vehicular traffic congestions within Sunway City and Subang Jaya. This successfully facilitated a better driving experience to Sunway City.
Ride-hailing was also another key driver for traffic growth.
Tan said that the ride service arrivals is as high as 20% of the mall's average car arrival. "The popularity of ride hailing services such as Grab and Uber is a plus factor, providing alternative transportation to the mall without taking up our car park bays," Tan added.
About RM200 million was also invested on road connectivity and road expansion, thus reducing congestion in the vicinity of Sunway Pyramid. The increased parking capacity with the addition of Sunway Pyramid West, the mall's new wing, also contributed to the increase in footfall. Additionally, the mall also invested RM123 million with the government to develop Malaysia's first Bus Rapid Transit system which serves 500,000 individuals in Subang and Sunway City.
The growth in consumer footfall complements Sunway Pyramid's plan to upgrade its parking ambience in 2018, such as allocating charging stations for Mercedes electric vehicles.
"Those who visited the mall recently would be pleasantly surprised by sounds of the nature, especially birds chirping at our car park lobbies. We also decorated the lobby area so it creates a more wholesome ambience that depicts nature," Jason Chin, GM of operations, Sunway Malls, said. Chin added that Sunway Pyramid seeks to focus on family parking and ride-hailing, in a bid to meet the changes in consumers' lifestyles.