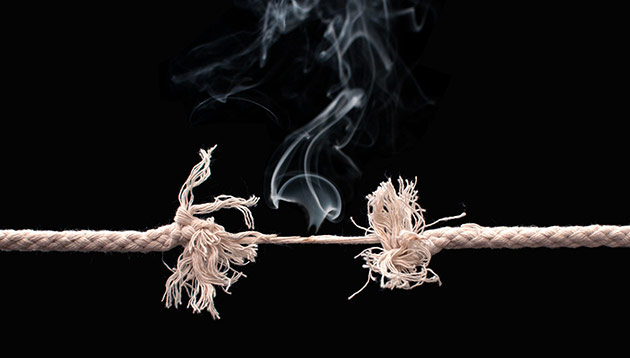 Content marketing came in and took over the marketing world by a storm. Almost instantly, agencies touting to specialise in content popped up, while networks and boutique players hired journalists and writers to up their content game. And while content is sticking around, being a top strategic priority for organisations in 2018,
82% of clients say they will be looking to bring the function in-house rather than hand the job out to an agency.
This is according to a new study by Adobe and Econsultancy, which states although agencies can play an important role in helping clients to develop compelling content, content marketing's increasingly strategic nature means that more organisations are seeing  the function as a crucial in-house competency.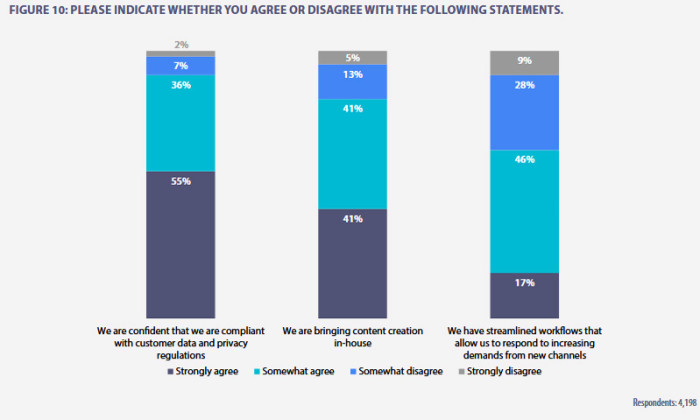 "This shouldn't come as a surprise. Content is the lifeblood of marketing activities across a whole host of different touchpoints on owned and third-party digital properties, from website and advertising copy through to email marketing and social media activities. It is the fuel that drives digital experiences without which most businesses would eventually grind to a halt," said the study.
Almost half (45%) of companies surveyed rank this as one of their three most important priority areas for the year ahead, with a fifth (20%) stating that this is their primary focus.
As a priority area, content and experience management is head-and-shoulders above all other areas, across all regions, including North America, Europe and Asia Pacific.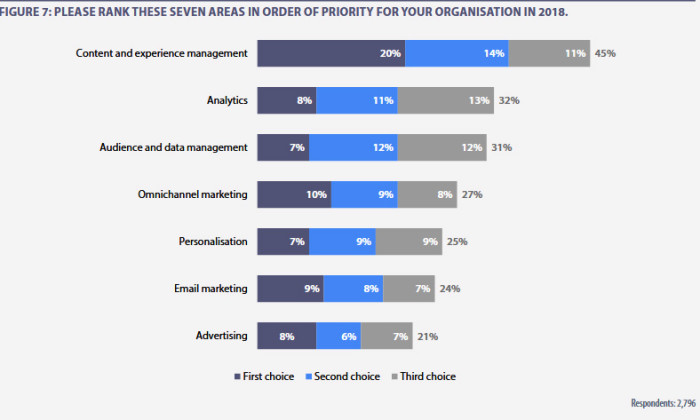 Analytics and data
Content and experience management, encapsulating the importance of harnessing content and media assets as effectively as possible to ensure the most effective interactions with customers and prospects, remains a top priority for marketers as we dive well into 2018. Another important area of priority for organisations is analytics and audience and data management, which was cited as top-three priorities by 32% and 31% of respondents respectively.
Content and data need to work in unison for delivery of the best possible digital experiences. It is evident from that companies in the Asia Pacific region are particularly focused on a range of data-related capabilities, including understanding how mobile users research / buy products, understanding when and where customers use different devices, using online data to optimise the offline experience and vice-versa (i.e. using offline data to optimise the online experience).
The study added that prominence of these data-related disciplines is a reminder that "effective digital experiences are not possible without a strong foundation in data and analytics, to ensure that the content is being harnessed as effectively as possible, at the right time and through the right touchpoint."
Key to the optimisation of the user journey across channels is the effective use of data, with around two-thirds (65%) of respondents saying that 'improving data analysis capabilities to better understand customer experience requirements'has been identified as an important internal prerequisite for CX success.
As part of the content imperative, there is also a focus on optimising creative workflows to facilitate the rapid creation and eployment of content across multiple platforms. Around half (51%) of marketers rank this as very important for their business, though this percentage has fallen from 53% last year.
However, the study added that it is worrying that this figure has not climbed as it has become more crucial than ever for organisations – especially enterprise businesses – to be able to create, maintain and control workflows with minimum friction, as they strive to cater for growing content requirements across an ever-increasing array of channels and touchpoints.
Investment in integrated technology solutions can allow companies to automate, optimise and personalise at scale, in a way that simply isn't feasible if you are relying on manual input to make this happen. The right processes and workflows are paramount, but only 17% of companies strongly agree they have 'streamlined workflows that allow [them] to respond to increasing demands from new channels.
According to the research, organisations that 'have tools that allow for streamlined workflows between creative and content marketers / web teams' are 62% more likely to have exceeded their business goals by a significant margin (21% vs. 13%).
Econsultancy's 2018 Digital Trends report is published in association with Adobe. It is based on a global survey of 12,795 marketing, creative and technology professionals in the digital industry across EMEA, North America and Asia Pacific. Now in its eighth year, the research looks at the most significant trends that will impact companies in the short to medium term.