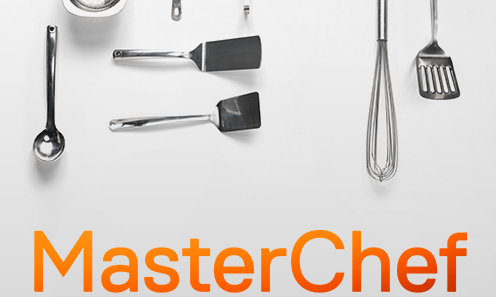 Hit cooking series MasterChef is coming to Singapore. However, the show will be broadcasted on Channel 8, its free-to-air Mandarin-speaking channel, confirmed a spokesperson from Mediacorp.
The move to broadcast the show in Mandarin was one which has raised a mixed reaction online, with netizens debating on the issue, seeing that MasterChef is originally a show broadcast in English.
https://twitter.com/sanzochan/status/966613128720068609
That's the network's prerogative. They bought the rights for the show, they can name it whatever they want. It makes sense anyways, MasterChef Singapore is set in Singapore. What would you have them call it? MasterChef Singapore mandarin speaker edition?

— Hybreed.Tenaga (@Ego_Daemonium) February 23, 2018
how is it being salty? Masterchef is known widely and english appeal to all races. How do u expect the malay and indians who do not understand chinese watch it? maybe rename it MASTERCHEF chinese version singapore instead of singapore

— damnbruh (@chickenfrommc) February 23, 2018
Nobody saying they can't held the MasterChef Singapore but people are arguing for the fact that one must be fluent in speaking Mandarin. Yes it's on Channel 8 but then don't have to put Singapore there la simple. People are finding it misleading.

— Fiq (@SyafiqYusri) February 23, 2018
The spokesperson from Mediacorp said that Channel 8 was chosen in a bid to "reach out to the largest audience base in Singapore". For non-Chinese speaking audiences, the show will have subtitles in English. Meanwhile, contestants did now have to be fluent in speaking Mandarin, as translation services can be provided.
When asked about sponsor interest to the show so far, a Mediacorp spokesperson said in a conversation with Marketing that more details will be released in the near future.
"With these key ingredients and a Singapore flavour in every episode, we're confident that there will be significant interest from sponsors and more information will be included along with the show's official release to be issued soon," the spokesperson added.
When asked about marketing and awareness initiatives, Mediacorp's spokesperson said that MasterChef Singapore will have a "truly 360 perspective". This is with a "dynamic emphasis on interactivity, digital, television and on-ground activities", to ensure the brand connects with as many viewers and users as possible.
"Audiences and sponsors are going to relish MasterChef Singapore, one of the most well-loved cooking reality franchises," the spokesperson added. News of MasterChef coming to Singapore first appeared last week, with a microsite being set up for the show's casting call for "very best home chefs in the nation". The questionnaire also asked for applicants to list the languages they are fluent in, along with the level of Mandarin fluency.
Having popular international shows being broadcasted in Chinese is not a new in Singapore. In May last year, organisers of the Singapore and Malaysia edition of The Voice were called out for not being inclusive in its requirements.
In a conversation with Marketing at the time, a spokesperson from mm2 Entertainment explained that it had acquired the format licence to produce The Voice in Mandarin in Singapore and Malaysia. Because it acquired the rights to the Mandarin version, the ability of the contestants to communicate effectively in Mandarin becomes essential. The show was also broadcast on StarHub (Hub E City) and Astro (AEC) in Singapore and Malaysia respectively, both of which are channels catered to the Chinese-speaking audience.
Meanwhile in 2015, MasterChef Asia made its debut on Lifetime across Southeast Asia, Hong Kong, Taiwan and Macau on 3 September. MasterChef Asia Season One was presented by the Singapore Tourism Board and Knorr, in association with Panasonic, Changi Airport Group, Carlton Hotel Singapore and Air Asia. The home cooks participating in the competition include one contestant each from China, India, Taiwan and Vietnam; two from Indonesia; and three from Malaysia, the Philippines and Singapore.
(Photo courtesy: MasterChef Facebook)