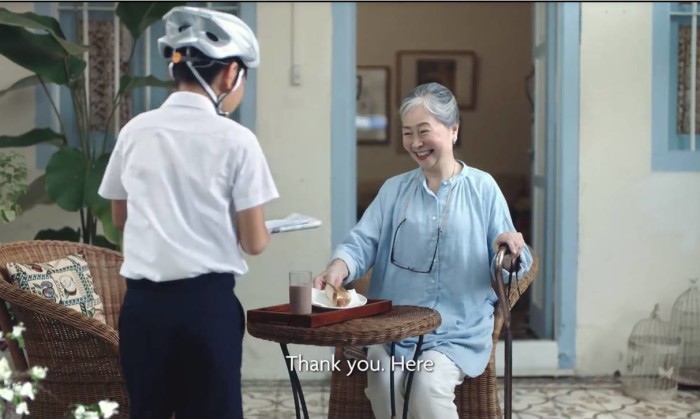 UOB has released its latest films, which looks to build on the brand's "timeless values". The two new commercials aim to communicate simple yet thought-provoking stories where values and relationships are put to the test. The campaign was created by creative agency BBH Singapore, and shot by the director David Tsui.
The films first appeared on television over the Chinese New Year period and on in-air media from 15 February 2018. The two stories, "The Book" and "The Newspaper Boy", look to share relatable human stories, and like previous videos from UOB, are brought to life in a timeless manner using a rich tone and feel.
Watch the spots here:
According to Cecilia Wong, head of group retail marketing, UOB, the brand's commercials aim to demonstrate the importance UOB places on values and in building deep relationships with its clients.
"In 'The Newspaper Boy', the story is reminiscent of how the relationships we nurture with our clients go above and beyond transactional relationships. In 'The Book', we have brought forth 'honour' as the fundamental value that guides us in our decisions and actions." Wong added.
Campaign credits:
Executive creative director:  Joakim Borgstrom
Creative director: Jac Rodrigo
Copywriter: Charlene Chua
Art director:  Muk Koon
Planning director: Faraaz Marghoob
Business director: Megan Morrell
Associate account director: Jade Cheng
Account executive: Priscilla Lim
Agency producer: Daphne Ng
Production house: Moviola Asia
Director: David Tsui
Executive producer: Ronnie Lee
Director of photogrpahy: Alan Yap
Audio house: Drum Music / Fuse Adventures in Audio