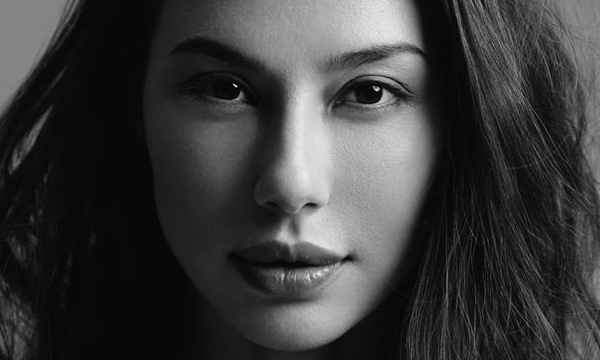 Singapore model and television host Denise Keller has issued a statement on her social media page in a bid to clear the air on an ongoing exchange with a former yoga teacher Marysia Do. This regarding endorsement allegations and the ownership of content between both parties.
The situation first emerged when Do was observed to be using content involving Keller on her social media platforms, which saw Keller being present in several yoga educational videos and demonstration together with Do. When seen by Keller, the model had asked for the pictures to be taken down in a private conversation, as she felt the move appeared like she was endorsing Do's yoga business in the USA.
In a conversation with Marketing, a legal representative for Keller explained that the situation had gotten to a point whereby a response was "necessary as Do's side of the story was the only one which was available online". This was also to ensure that everyone had a balanced view of what had been happening.
He added prior to that, Keller had been facing harassment online as a result of Do's social media posts detailing Do's "one sided narration" of the incident.
This not only extended to her personal pages but also to paid posts done in partnership with brands, in a seeming attempt to derail those partnerships.
Hence, the move to make the statement, protect her reputation and minimise damage was necessary. The representative added that since the posting of the statement, the harassment has mostly stopped and Keller has received words of encouragement and support from friends, fans and people in the industry.
"Keller hopes that her experience can be an example highlighting the importance of speaking up against online falsehoods given the reach of social media and its potential damaging effects. She would like to thank her followers for the support and encouragement she has received thus fair," the representative said.
In the public statement on several of her social media pages addressing the situation, Keller said that she wanted to "set the record straight against any falsehoods out there". According to the statement, these referred to alleged claims that she "stole content".
Read Keller's full statement here:
Keller clarified that the content was produced with her own equipment years ago and that it was "shot for fun and not endorsement". After asking Do to remove the photos and videos featuring herself, Keller said that Do had refused and "continued to reuse the videos and give the impression on [Instagram] and other social media that I was endorsing her".
Eventually, Keller explained that she had asked YouTube and Instagram to remove the posts featuring her, a request which both platforms followed. In addition, YouTube had also taken down Do's account, as per its own IP policies, a move Keller clarified that she did not ask for.
"I only asked to remove the videos using my image, which I was never once paid for. I believe that it is important that people not be allowed to utilise false endorsement to promote themselves or their products," Keller added.
Keller's statement followed around four hours after Do had posted a statement on her social media pages addressing the ongoing legal exchange. In a statement to both Marketing and her followers online, Do confirmed that she had removed previous posts detailing the saga and this was due to pressure from Keller and her legal team under defamation allegations.
"Despite the fact that everything in that post was true, I have taken it down. I am not on this earth to fight a court battle, even though I am in the right. This whole ordeal has caused my family and me a great deal of stress and pain. I am tired and I am not prepared to add another layer to this battle," Do said.
She added that she is in the midst with her lawyer to retrieve the lost content. View her statement here:
The drama ensued following several postings Do had made online on 8 February 2018 and 20 February 2018. The first post saw Do addressing her followings and explaining the reason why several of her educational yoga videos had been taken down, not naming Keller at the time. The follow up on 20 February 2018 subsequently brought Keller into the spotlight, also outlining several IP disputes over content involving both Keller's image and Do's platforms.
Backlash faced so far seen on paid posts and personal ones
Meanwhile the public drama has caused comments to be left on Keller's own Instagram page, including a paid post done with Prudential Marina Bay Carnival. A quick check by Marketing found comments with the hashtag #sinceritywins left in the picture posted two days ago. In the picture, Keller is promoting her classes at Fitness by the Bay, part of the which is part of the carnival.
To safeguard her clients, Keller's representative said that they were reporting comments which were harassing in nature to her respective social media accounts. Marketing understands that several comments have also been deleted following reports.
Other than Prudential's Marina Bay Sands Carnival, other clients Keller has worked with include Under Armour, Mastercard, Audi, BMW, Canon, Breitling, Sisley, Rimowa, Bosch and many more. A familiar face in the entertainment industry, Keller is also known for her work as a former VJ at MTV Asia.
Read also: Now following: Denise Keller