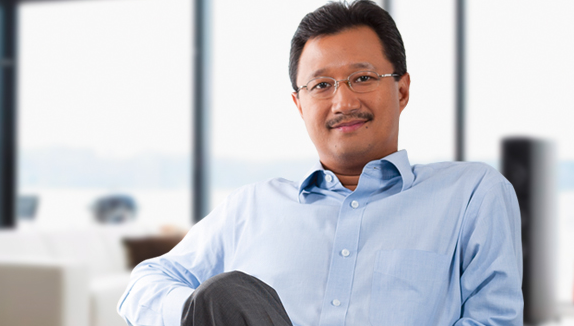 Media Prima has recorded a 7% decline in revenue for the financial year, compared against the previous corresponding financial year. According to a financial results report, this was attributed to lower advertising and newspaper sales as consumers increasingly shift to digital media.
The group also recorded a loss after tax (LAT) of RM669.7 million against a LAT of RM69.8 million in the corresponding year. This was mainly due to impairment charges and resizing of the group's workforce in line with the company's direction and focus to become a digital-first content and commerce company.
According to the results, Media Prima's traditional media platforms continued to deliver substantial revenue to the group, with revenue from its OOH advertising business increasing by 6% against the corresponding year. This was contributed by higher yield from digitalised sites.
"Nonetheless, the continued challenging operating environment faced by media companies in Malaysia has impacted the industry. The drop in total advertising expenditure for the year resulted in lower revenues for Media Prima's television, print and radio platforms," the statement read.
Media Prima also recorded RM193 million in digital and commerce revenue. This was driven by the increase in demand for digital advertising, rising popularity of digital content and growing e-commerce among consumers, a statement read.
This also followed Media Prima's venture into digital and consumer-based businesses that complemented its traditional media segments under its business transformation plan, Odyssey, in 2016. According to Media Prima, this enabled the group to generate new and sustainable revenue streams across its media platforms. This includes television, print, radio, out-of-home advertising, content production and digital.
Among the new business initiatives that performed well in FY-2017 include CJ Wow Shop, which continued to gain traction with a customer base of 640,000 shoppers and total sales of RM130 million for the year. Meanwhile, the group's education portal FullAMark, reached over 5,000 subscribers with a 52% conversion rate from registered to paid subscribers. This was a significant increase from a 15% conversion rate in 2016.
Media Prima Television Network's OTT service tonton, also expanded its reach to Brunei and Singapore, with more plans to expand regionally. According to the release, revenue generated from tonton in FY2017 increased by 38% on the back of higher user subscription to the service as compared to a year ago.
In video content production and distribution, Media Prima continued to expand its sales into new digital platforms and territories. FY2017 saw Media Prima's Primeworks Studios (PWS) securing deals with  Netflix, which bought over 45 titles comprising of Chinese drama series, and Malay films and drama series. PWS also increased its audience reach through the distribution of local content overseas including its popular animated series, Ejen Ali, which was sold to over 45 countries.
In addition to generating new revenue streams, the transformation plan led Media Prima to expand its digital reach significantly through a strategic company acquisition.
The year under review saw Media Prima reaching a monthly digital audience reach of 11.1 million in November last year, after the acquisition of Rev Asia Holdings. The rapid increase in digital reach is also attributed to the implementation of a digital-first strategies across the group.
According to Media Prima, the strategy has benefitted The New Straits Times Press Malaysia (NSTP) as it aims to capitalise on the growing demand for digital news content.  New Straits Times' website reached 1.3 million monthly unique visitors last year.
"Moving forward, we will continue to make strategic and prudent investments to enhance long-term shareholder value," Tan Sri Ismee Ismail, group chairman of Media Prima, said.
"We are taking the opportunity to make the necessary changes and deal with legacy assets and practices so that we can live up to our vision of being a leading digital-first content and commerce company," Datuk Kamal Khalid, group managing director (pictured), added.