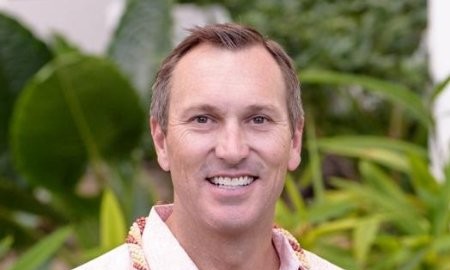 Four Seasons Hotel Kuala Lumpur has appointed Nelson Hilton as senior director of marketing. This follows a slew of appointments the hotel made in a bid to bolster its opening team, one being Tengku Badariah who joined as director of sales in November last year.
Both Hilton and Badariah will be reporting Tom Roelens, who has most recently transferred from Four Seasons Resort Lanai in Hawaii to take on the role of general manager, Four Seasons Hotel Kuala Lumpur. This comes as the hotel is preparing for its launch in mid-2018.
In his new role, Hilton will be working closely with public relations and sales, to position the new luxury hotel into one recognised on a global scale. Prior to his appointment, Hilton was with Four Seasons Resort Oahu at Ko Olina. According to a press statement, he has over 20 years in sales and marketing, and also took on several international assignments through Miami, Hawaii and Tokyo, among others.
Other appointments who will be joining the opening team of Four Seasons Hotel Kuala Lumpur include Vinod Narayan as hotel manager, Junious Dickerson as executive chef and Kellie Ng as director of catering.
In November last year, the hotel Tengku Badariah as its pre-opening director of sales. Prior to this, Badariah was the pre-opening director of sales and marketing for New World Petaling Jaya Hotel (New World PJ Hotel). Before joining New World PJ Hotel, Badariah was sales director at Petaling Jaya-based One World Hotel, also a hotel that she has been engaged with since 2007 where she was managing its sales, reservations and revenue functions. She brings in over 2o years of working experience at upscale hotels in Kuala Lumpur and Petaling Jaya across all sales and marketing functions.