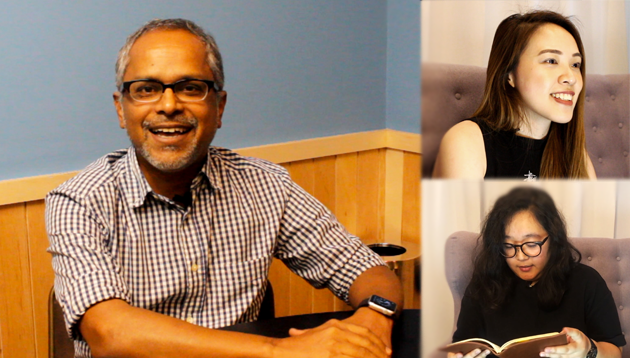 We all know that to be a good creative you need a keen eye for, well, creativity. But this week we feature three individuals that have made their passion of drawing into a project.
Despite the hustle and bustle of agency life, ad agency veteran Joji Jacob, co-founder and creative partner of BLK J, takes to Instagram every once or twice a week and posts pictures of his doodles drawn on business-sized plain cards. He believes that every creative person should have a passion besides work.
"I heard that working with your hands, drawing or writing something keeps the synapses in your brain firing and creates new neural networks. So, hopefully it keeps me young and creative," Jacob said.
For Jacob, doodling offers him some "breathing space" from his daily work. He enjoys doodling skulls and one-lined animals, which essentially means drawing an animal or a bird without taking one's pen off the paper.
Jacob also said that some of his doodles offer social commentary while others are merely a play with proportions and make no sense, such as this business-sized plain card with the drawing of a man in a goldfish bowl.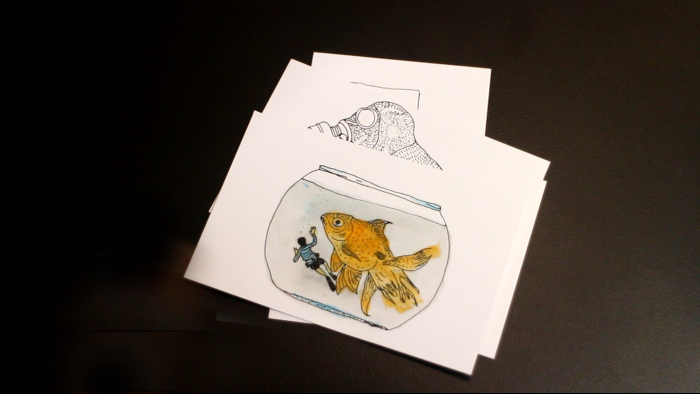 Jacob added that he looks to everyday happenings to obtain inspiration and also reacts to news reports. He once read an article about how the air was so polluted that airplanes could not land in airports. This resulted in him doodling a picture of a bird with a gas mask.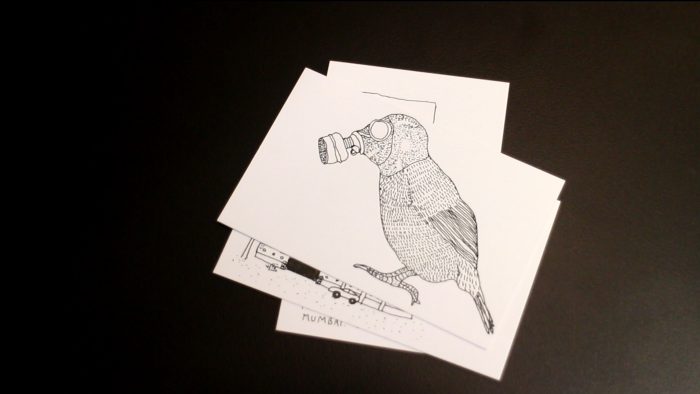 When asked to share an image that he personally likes, Jacob pulled out a drawing of his wife juxtaposed next to the wifi symbol. "I think this is funny but my wife might not necessarily agree. For this doodle, I wrote that I love wifi more than my wife, which is essentially a play between the word 'wifi' and 'wife'," Jacob laughs.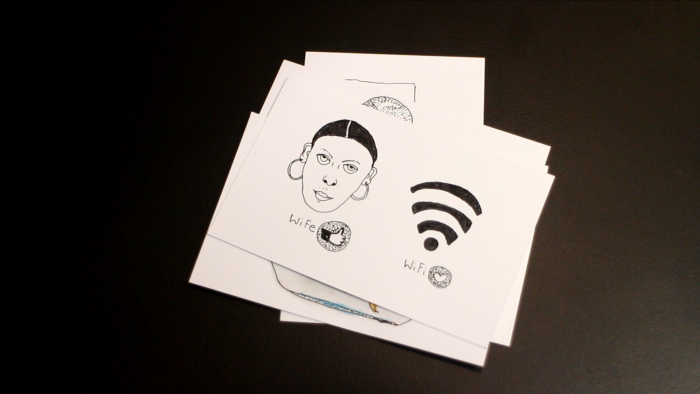 "When I was younger, I had hopes of becoming a cartoonist, which never happened," Jacob said. He added that he attempted to enter arts college but failed numerous times. However, that did not stop Jacob from pursuing his passion for doodling, which he describes to be a "great stress buster".
Check out the interview below:
(Check out last week's episode of After Hours: Valerie Madon Cheng's Licktionary)
Iris' dynamic duo
Also finding peace and relief in her passion is Jessie Lam, junior art director, iris Singapore. As the advertising industry is stressful and fast-paced, Lam says calligraphy offers her another creative outlet. "I don't have a client to pass over the work to. No one is checking it, no one's overseeing it, it's all just from me," she said. As such, it allows her to relieve stress.
Lam is currently working on an Instagram project titled #projectloveis, which was inspired by American composer Lin Manuel Miranda's "Love is Love is Love is" speech. The project was launched in late June last year and Lam mails out hand-calligraphed notes with the words "Love is" to participants worldwide. They are then required to take a picture of it against a background of their choice, upload the photo onto Instagram and explain what love means to them.
"This project is my way of trying to spread a little love around the world," Lam said. She has since mailed to 49 countries including Argentina, Iran, Hong Kong, Slovenia, Portugal, Chile, Indonesia and the Philippines. Lam added that she is lucky to have a managing director and an executive creative director who are very supportive of her project.
While Lam only realised her passion for calligraphy two to three years ago, she said that her interest in producing handwritten notes stemmed from the fact that her parents made her write birthday cards and thank you cards when she was younger. She describes the spirit of wanting to do something handwritten as "more innate" to her these days, as everything has become digital.
While calligraphy and doodling are outlets for some to relief stress, doodling is a way for Eugenia Clara Fendri, junior art director, iris Singapore, to journal her thoughts in a visual manner. As her daily job requires her to be detailed, Fendri said doodling is a way of expressing her messy side and let loose.
She gathers inspiration by observing happenings around her and others, before doodling her thoughts in her journal at the end of each day. Fendri embellishes her doodles by adding little illustrations.
"When I was a toddler, my parents gave me a box of crayons instead of dolls. So, I just started scribbling everywhere - on the wall, on the floor, on anything," Fendri said. While she has a variety of favourite doodles, Fendri said that the doodle with the sentence "It's just a spark but it's enough to keep me going" is dear to her heart.
The doodle came about after she heard the story of her male acquaintance, who battled depression countless times, encountering a cute girl at the new store near his house. The girl would smile at him daily, giving him the motivation to get through the day. "I thought it was a nice story. Sometimes seeing somebody smile is enough to make you look forward to the day," Fendri said.
(Gallery available on web)
Do you have a unique passion you pursue after office hours? Share with us at janicetan@marketing-interactive.com.
(Photo courtesy: Joji Jacob, Jessie Lam and Eugene Clara)